Product Description
Size: 6 oz Pump Bottle
Essential for Every Nail Artist
Whether you're a newbie or an expert, pump dispensers are an important tool to help you create the perfect manicures!
Press Down Dispenser Design - It's easy to use, prevents spills and won't spoil your manicure!
Nail Art Cleanup - Perfect for dispensing liquid onto your cotton ball, cotton swabs, nail art and cleanup brushes
Multipurpose - Can be used to dispense your acetone... alcohol... Simply Soft™ + Acetone polish remover mix... makeup remover etc.
Flip Top - Convenient flip open cap prevents leaking and can be opened without smudging your wet nail polish.
Just the Right Size - Dispenses the perfect amount of liquid! Plus, the large opening makes for easy refills.
What Should You Put in YOUR "Pumper Dumper?"
100% Pure Acetone
Acetone is the quickest, fastest way to remove nail polish.
Use when you want to...
Remove old nail polish
Soak off gel polish
Cleanup manicures and nail art
Nails will be polish ready after removing!
Acetone Myths:
MYTH - acetone is more drying than other alternative nail polish removers. Pure acetone is faster. Faster = Less time on your skin = less drying
MYTH - acetone causes cancer. It does not cause cancer. Normal use of acetone to remove nail polish is safe for you and your body. Just make sure and use it in a well-ventilated area.
MYTH - acetone gets absorbed into your blood stream. Nope. It is not able to pass through your skin or nail plate, so it isn't going to be absorbed into your body.
Read the full article about Acetone here.
100% Pure Acetone + Simply Gone™ Acetone Additive
Use when you want to...
Remove old nail polish and avoid dissolving the oils from the skin around your nails
Leave your nails and skin feeling Simply Soft and smelling great
Remember: wipe your nail plate with rubbing alcohol using a lint-free pad before polishing your nails after using Simply Soft™.
Rubbing Alcohol
Use when you want to...
Make your manicure last longer. By cleaning all oil off your nail plate before polishing, the polish is able to bond directly to your nail. Oils and other additives can leave a film on your nail plate that affects the polish/nail bond and will cause your manicure to chip sooner.
Your Favorite Liquid Makeup Remover
Just fill your Pump Dispenser with your favorite makeup remover and it will be ready to go when you're ready to go to bed!


Related Products You'll Love
Soak & Swipe™

Simply Soft™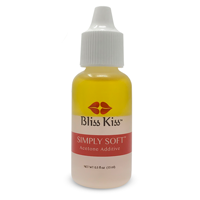 Simply Grab™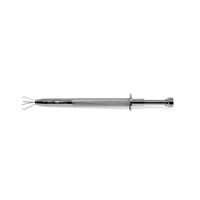 Custom Field
Product Reviews
7 Reviews
I always wanted one of these so I finally got myself one. It's so easy to push down and dispense enough remover to remove polish or to clean up edges on a fresh manicure. I only wish it were a tiny bit bigger cause it won't hold a full bottle of nail polish remover, but that's ok.

These pumps are fabulous. I like to have acetone, nail polish remover, rubbing alcohol for nail use. I tried others and they never last. These are such better quality. Should have bought these first.

Ok but splatters sometimes

I like this for easier use when taking off my polish overall. Much easier than turning over a large bottle of acetone. However, When I use it to pool up acetone to dip a brush in for fine clean up work, I find that it will spurt and splatter out everywhere about half the time no matter how gently I push. Then there are times when I'm trying to be gentle and it will pool up but then go back down. But if you need it for cotton pads - really recommend.

I've had a few of these in the past but they were sorta crappy. Leaked, didn't pump, pump broke quickly. I gave up on them for awhile and decided to try this one. It's great and a large size that I don't have to keep filling as often.

I wasn't sure I needed this, but I am SO glad I went for it! It gives the right amount of acetone without making the cotton dripping wet. Also great for clean-up because the top holds a little product for your brush.

THIS IS A MUST HAVE NECESSITY IN MY REGULAR MANICURE ROUTINE. I no longer need a dampen dish for clean-up; I use pure acetone in this and just a few gentile pumps and it's just enough liquid to clean up my side walls and cuticle area for a pristine home manicure. I LOVE THIS PUMP! I will be ordering more to use my facial toner and another for my regular polish remover.

I bought a couple of these pump bottles for my acetone and rubbing alcohol (isopropyl alcohol) because I had been using a couple glass dropper bottles to help with clean up/nail prep because I couldn't find any pump bottles that were able to handle 100% acetone. So I was excited to find out that Bliss Kiss released these pump bottles that are able to hold acetone and any other liquid. I've only been using these bottles for a short amount of time, but I'll admit I'm pretty impressed! I did find out that you have to press the pump a little harder than expected to get the liquid to come out, but maybe it'll lossen up over time. I filled it pretty close to the top and gave it a good shake. No spills or leakage which made me happy. I also appreciate the expty space at the bottom of the label which leaves plenty of room to write what's inside the pump bottle. 10/10 would buy again.