Eczema & Skin Disorders
SIMPLE SKIN SOLUTIONS
If you struggle with eczema or psoriasis and are frustrated with lack of results from the standard treatments, remedies, and prescriptions, Simply Pure™ might be able to help relieve your symptoms.
We've had a number of Blissette's share their stories about how using our Simply Pure™ oil has helped with eczema, psoriasis, granuloma annular, and other skin disorders (including Ana's 3 sons).
One of the most frustrating challenges of dealing with a chronic skin condition is the lack of a permanent "cure." Once a skin condition like eczema, psoriasis, granuloma annular show up, it's there for life.
The chronic condition conundrum puts you in the position of managing symptoms. And the most frustrating part of managing symptoms for skin disorders, is that many treatments only work for a limited period of time before symptoms flare up again. Grr!
Symptom Relief Through Hydration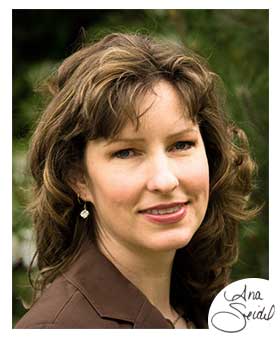 Ana developed Simply Pure™ to solve the problems caused by dry brittle nails. It turns out that Simply Pure™ delivers powerful hydration to skin, too!
FREE Healthy Skin Support
We've created a Closed Facebook Group and information based on our research and customer experience with our products to support you in seeking relief from your skin disorder symptoms. It's free to participate. Just enter your email address below and we'll give you links and information to help you get started on your journey of healing.
Save 10% on Your First Order
We want to make it easier for you to try our products and see if they work for you, so we will give you a coupon code to save 10% on your entire order.

PRIVACY POLICY
---
The molecule size of jojoba wax ester (the primary ingredient in Simply Pure™) is remarkably similar to the molecule your own natural skin oils. This allows your skin to absorb the oil to allow for hydration (unlike many common lotions and creams developed to treat skin disorders that contain drying ingredients like water, alcohol, and petroleum). The unique synergistic combination of the eight ingredients in Simply Pure's formula is unlike anything else.
Ana called the recipe Simply Pure™ because it's free of any preservatives, parabens, and unnecessary additives. It's safe enough to eat. (But we don't recommend that - skin loves it, but it's not super delicious for your taste buds.)
Simply Pure™ and Simply Sealed™ For Symptom Relief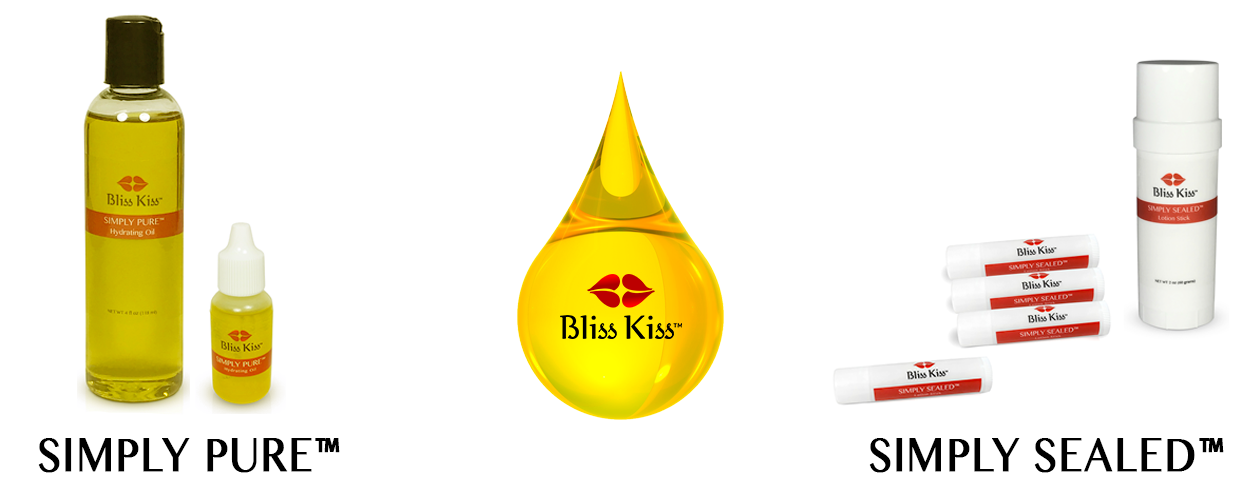 We recommend starting with either the Fragrance Free 0.5 oz dropper bottle or 4 oz of Simply Pure™. To add a water-resistant protective barrier to keep the hydration in while your skin heals, we also recommend pairing the Simply Pure™ with our Simply Sealed™ lotion stick.
Recommended Uses:
Apply a small amount of oil to affected areas 2+ times a day.

After applying oil, add a small amount of Simply Sealed™lotion stick to affected area.

Continue 2 or more times daily as needed until your symptoms reduce.

Once symptoms are under control, apply at least 1x a day or as needed.

Add more when you feel itching.

If your hands are affected, make sure and apply anytime you wash your hands or have contact with water.
❤︎ ALLERGY NOTICE: Simply Pure™ contains vitamin A. ❤︎
Disclaimer: We are not physicians. This information not intended/implied to replace medical treatment or care. We are Simply Sharing the results from others who've used our products and have seen positive results. Please work with your doctor or health care provider.
---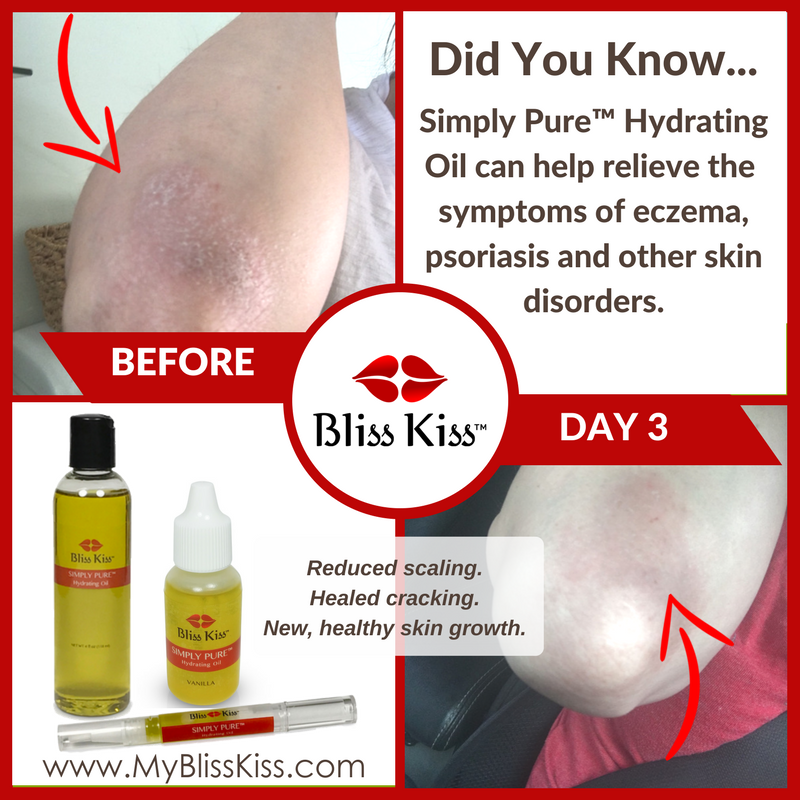 I have been struggling with eczema for about 15 years now. There are times when my skin is perfectly clear, and other times when an outbreak or two is overwhelmingly distracting. I used to go to a dermatologist to get prescriptions for steroid topical creams, which seemed to be the only thing that worked, however, my doctor told me that steroid cream thins the skin & should be used sparingly, and also the doctors visits and prescription costs became too much to handle. I have used pretty much every lotion that claims to help eczema to no avail. I've used kukui oils from Hawaii & sugar scrubs that I saw on Shark Tank. Currently I keep it "under control" :face_with_rolling_eyes: with aquaphor & Vaseline. Two weeks later: The itch is almost nonexistent now. The hard, scaly patches are gone! ~Jeanna P.
---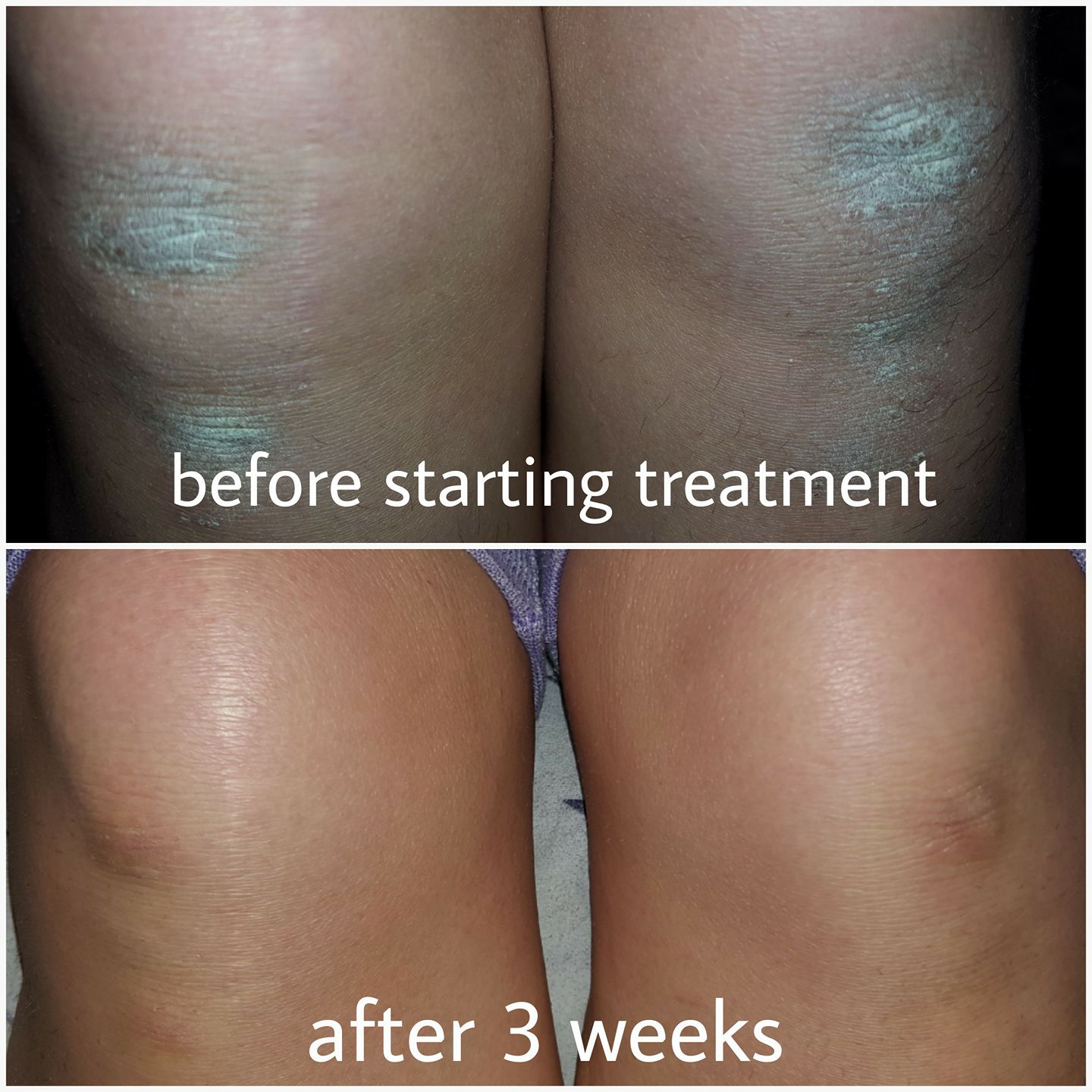 My Bliss Kiss Simply Pure hydrating oil journey. I've struggled with dry itchy patches on my knees (as seen in pic) and ankles, sometimes elbows and occasionally my left hand for over 10 years. I've gone to doctors who referred me to dermatologists... all of which give me pills and creams that seemed to work in the short term them made it worse. I have up on doctors and started trying OTC creams and lotions, none of which helped.....I still have a drawer full of them in my bathroom :persevere:
I got some relief when I would go tanning, I think it was the capsaicin in the tingle lotion that I read could help suppress the symptoms of eczema.... but also short term relief. I came across a post on the Bliss Kiss fb page looking for people suffering with eczema/psoriasis and I signed up for the trial. After the first day I fell in love with this magical elixir! The pic posted here is the pic I sent in to sign up for the trial along with my 3 week after pic.
I've since ordered the 4oz. Bottle and refilled my dropper bottle that I keep next to my bed. I apply the oil to my problem areas before bed every day and after a bath or shower. My knees no longer itch and the thick scaly skin has softened..... I just can't say enough good things about this oil.... it's been a miracle for me and I've been telling everyone I can about it!
I have a nail oil pen I've refilled with simply pure as well and I use it through out the day on my cuticles. I ordered the simply sealed lotion stick and use that on my cuticles before bed. I am truly in love with this product!!!
I can't thank the Blissettes enough for choosing me for the trial and opening my eyes to non medical solutions..... seriously have you seen the side effects to these so called cures.... ugh its scary! I will gladly oil my body before bed to keep my symptoms at bay before I would take a drug that could cause cancer or worse! My knees look even better now after about another month of using the oil a few times a day. Thank you again to the Bliss Kiss team for creating this simple product and helping so many people!
---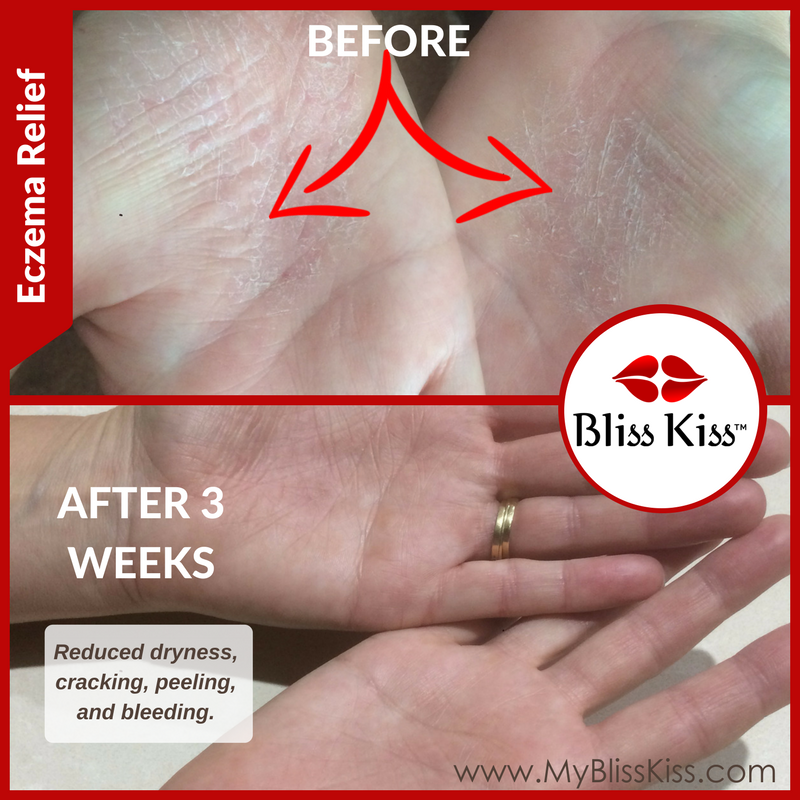 After using the oil for 3 weeks my hands have improved dramatically. You can see the differences from the pictures, and of course they don't do it justice. They are softer, less itchy and not all scaley and gross. I have used the oil mostly at night but sometimes during the day when they dried out. It did take a while to work but I persevered and the results are amazing.
I have also been using Dermaveen hand wash that seems to have less irritants in it when washing my hands. I will continue to use the oil to ensure they stay this way. I love it!!!! Thank you for letting me participate in this challenge and I can tell all that it has made a huge improvement for me. I can also thank my daughter (who is only 14) for using this for her nails (her nails are so strong and long) as she suggested I try it on my hands as she loves it so much. Thanks again, Kelly D.
---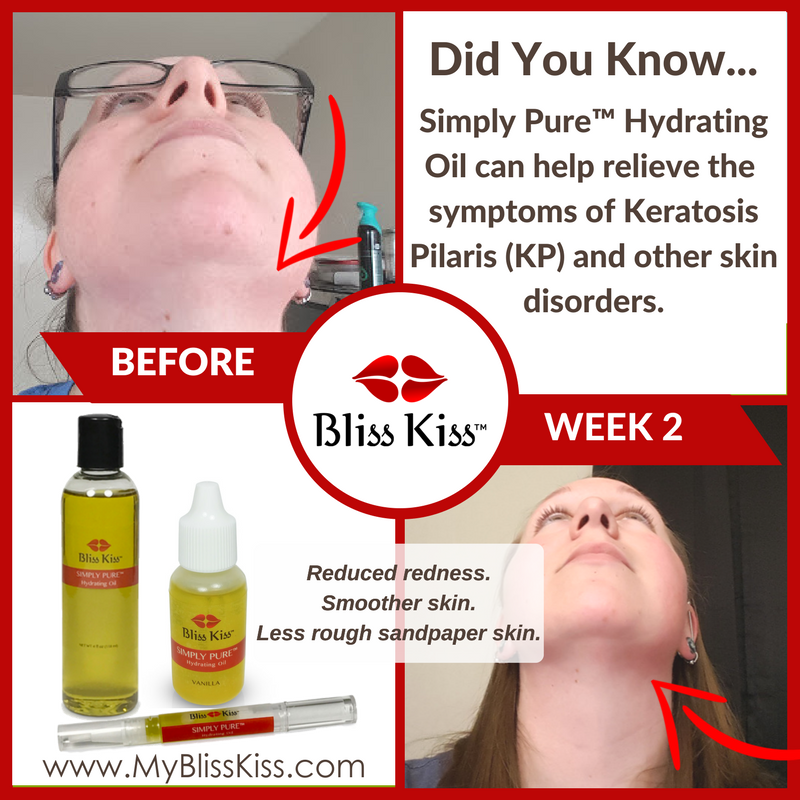 I put the pics side by side with my husband this morning and I nearly cried! I haven't seen so much natural skin on my face ever! You can see a distinct difference. I cannot thank you enough for this! I'm hoping with some more time my skin will look even better! We will be buying a very large bottle at some point so I can work on the rest of my kp. Thank you guys so much for such an amazing product! Jenn
---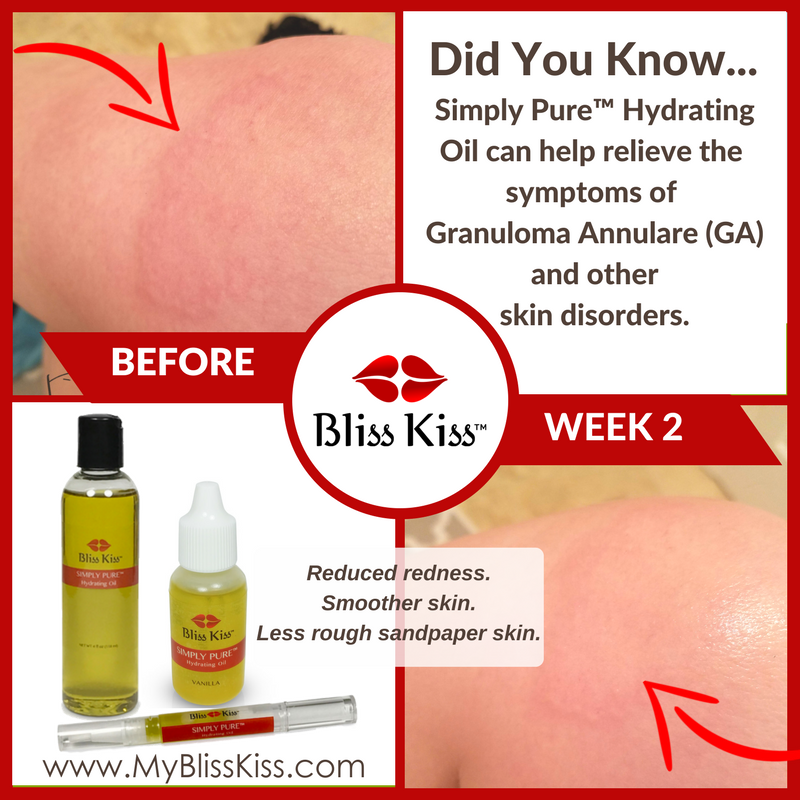 After doing the trial for 3 weeks I can honestly say that the oil works for my GA.
My GA heals kinda like in a water ripple effect. It starts healing on the inside then pushes outwards until there is nothing left.
The area on my ankle and the left side of my right knee have both started healing. But unfortunately for GA suffers it looks worst when it starts going away.
I am going to continue using the oil until the trial bottle runs out and then I am going to buy a big bottle.
I love the oil since it saves my nails from every day activities (baby car seats are the worst) and now it is taking away my GA.
I'm so glad that there is a natural remedy for GA no more steroids for me.
Kind regards,
Mashaan E.
Full Ingredient List
Simply Pure™ Hydrating Oil
Jojoba Wax Ester*

Extra Virgin Olive Oil

Grape Seed Oil

Fragrance Oil Blend**

Olive Squalene

Vitamin A Oil

Vitamin E Oil

Tea Tree Oil

* Simply Pure™ Nail Oil contains the highest percentage of jojoba wax ester of any nail oil on the market!
** Our Fragrance Free version does not contain any fragrance oils, but will have a mild, naturally occurring fragrance from the ingredients.
Simply Sealed™ Lotion Stick
Jojoba Wax Ester

Mango Butter

Coconut Oil

Beeswax

Lanolin

Fragrance Oil*

Vitamin E
* Our Fragrance Free version does not contain any fragrance oils, but will have a mild, naturally occurring fragrance from the ingredients.