Product Description
Get Your Bliss by the Bundle and Save!
You'll save when you shop smart and get the Stamping & Nail Art Tool Kit Bundle.
Just $45.99
(regular retail price $51.81)
Whether you're a beginner or an expert, the Bliss Kiss™ Stamping Nail Art Tool Kit will:
Save you money! Full retail value of $51.81 for $45.99

Make it easier for you to get the manicure results you want

Allow you to test and perfect new nail art techniques

Give you gorgeous manicures without all the mess

Cut tedious cleanup time

Give you confidence to explore and express your creativity
What You Get
Simply Neat™ Miracle Mat™

-

Meet your new favorite art tool that does the heavy lifting for you. Say goodbye to damaged workspaces and say hello to more creativity and fun!

The Simply Neat™ Miracle Mat™ will forever change the way you do nails, while protecting your workspaces from spills and other nail art hazards.

Whether you're testing new designs, practicing stamping, decals, or water marbling, the Miracle Mat™ will help you get gorgeous nail art on both hands!


Stamp & Scrape™ See-Through Stamper & Scraper Set - It just got easier to create stunning nail designs! Get the delicate details in your manicure that will make your friends - and even strangers - gasp in awe! And you won't have to pay salon prices to get them! Whether you're doing an accent nail or a whole stamped manicure, the Bliss Kiss™ Stamp & Scrape™ Set will make it easier for you to get stunning results.


Simply Grab™ Manicure Saver

-

Nail Polish Removal, Stamp Plate, and Miracle Mat™ Cleanup Made Easy! Ever finished a beautiful manicure and growled in frustration when your cotton and acetone destroy all your hard work while you're cleaning up? We have the solution for you! Meet Simply Grab™ Manicure Saver!

Manufactured from medical grade stainless steel, this incredibly durable little tool will protect your freshly painted nails from the hazards of acetone soaked cotton balls while you clean up! Ana spent over two years testing out different versions until she finally found one that meets all of the stringent Bliss Kiss™ quality standards. We are so confident with the quality of this tool that each one comes with a lifetime guarantee. If it breaks, we'll replace it free of charge.


Simply Peel™ Latex Barrier

-

Get the perfect manicure without all the mess

. Each bottle is a glittery doorway to gasps and oohs-and-ahs from everyone who sees your gorgeous salon-quality manicure. It won't just be your besties raving. Complete strangers will be impressed. Especially when you tell them you did it yourself! Nail art can be messy. Now you can unleash your creativity and cut cleanup time! Simply Peel™ sets the industry standard

for protecting cuticles from the harsh, drying effects of nail art cleanup.

You'll just have more FUN when you let your inner creative goddess out to play!

All our products come with a 100% Money Back Guarantee. But that's not enough.
We've been bombarded with false miracle claims for decades. You deserve a product that does what it promises.
We, at Bliss Kiss™, are confident in all of our products. And if you're not completely satisfied for whatever reason, let us know. We'll refund or replace your purchase. Period.
At Bliss Kiss™, we want you to have the beautiful nails you've always wanted.
PLEASE NOTE: SIMPLY PEEL

™

IS SENSITIVE TO HEAT AND COLD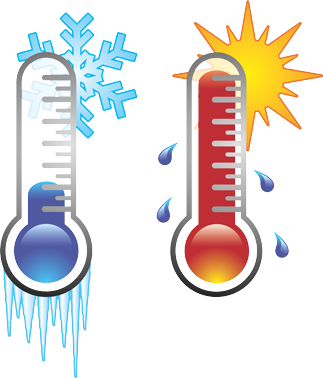 Simply Peel™ is a handmade, artisan product. Due to the nature of latex and other ingredients in this product, the glittery goodness inside the bottle on the way to your collection of nail goodies is sensitive to heat, cold, and extreme temperatures your bottle may experience during shipping.
If your bottle of Simply Peel™ arrives and has dried or thickened or has any other quality issues common in a handmade, artisan product. PLEASE LET US KNOW!
Simply contact us and an immediate replacement will be sent at no cost to you.
Custom Field
Get Your Bliss by the Bundle and Save!
You'll save when you shop smart and get the Nail Art Tool Kit Bundle.
Product Reviews
2 Reviews
Mat is very supple and easy to work with. The tool for removing nail polish is a great quality. The liquid latex is a nice size bottle. Always have loved the stampers, ordered 2 replacement stamper heads to go with kit. Great kit all all around!! Thank you for your wonderful quality company!

This is great Kit has everything a beginner like me needs!!!