Product Description
Simply Soft - Crisp Scent
Acetone is the Most Effective Way to Remove Polish
Here are the Facts:
Acetone works faster. And Faster is Better!
All nail polish removers are solvents. It's a common misconception that acetone dries your nails and skin more than non-acetone removers. And when using a solvent (like acetone or non-acetone polish removers), you want to minimize your exposure so the oils in your skin aren't stripped away along with the polish you're removing.
Since acetone dissolves polish faster than non-acetone removers, it's actually less drying than non-acetone! You'll be scrubbing a lot longer with non-acetone removers, which will end up stripping away more of your natural oil and grind the polish pigments into your nail plate, increasing discoloration to your nails.
How Can You Protect Your Nails & Skin When Removing Polish?
We love solving problems at Bliss Kiss™. And nails and skin getting dried out is a BIG problem. (Remember, strong nails bend - not break. Nails bend when they are properly hydrated with your body's natural oils or a high-quality jojoba-based oil like Simply Pure™.)
Preventing Dry Skin and Nails
So how can you reduce the drying effects of acetone? That's where Simply Soft™ Acetone Additive saves the day! Simply add the bottle of Simply Soft™ to your 8 oz bottle of acetone, remove your polish, and you'll feel and smell the difference!
The Problem: Removing Polish Dries Skin & Nails
The Fix: Simply Soft™ Acetone Additive
Simply Soft™ Acetone Additive Directions
Shake bottle of Simply Soft™ to mix ingredients (it's normal for the ingredients to separate).

After mixing, unscrew the lid on the dropper.

Using your thumb, push the dropper tip away from you and pop off the tip.

Add entire contents of the bottle 1/2 oz. (15 ml) to an 8 oz bottle of acetone (acetone is sold separately - we are not able to carry acetone due to shipping restrictions).

Use acetone blend to remove polish. (Check out our Soak & Swipe™ Manicure Clips to make removing your polish even easier!)
Ingredients
Filtered Water, Glycerin, Jojoba Wax Ester, Extra Virgin Olive Oil, Grapeseed Oil, Olive Squaline, Vitamin A (Retinol), Vitamin E (Tocopherol), Tea Tree Oil, Fragrance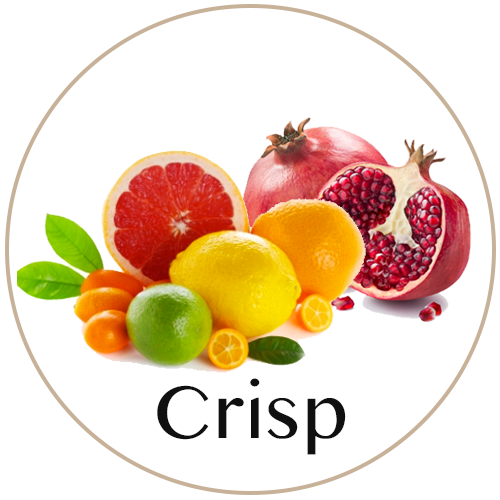 Crisp: An intoxicating and effervescent blend of lemon zest, pink grapefruit, juicy pomegranate and spiced vanilla embody the subtle freshness of Crisp™. We're pleased to be able to say that Crisp has a 99.9% LOVE rate among thousands of customers. Crisp fragrance is available year round.

All Bliss Kiss™ products come with a 100% Money Back Guarantee. If you ever have any questions, comments or issues, please email our team through the Contact Us Page. We will take great care of you!
Custom Field
Meet Simply Soft™
The best way to remove nail polish just got better! Simply Soft™ Acetone Additive reduces the drying effects of acetone without reducing the effectiveness. And it will leave your nails and skin smelling pretty and simply soft!
Available Fragrance
Crisp
Product Reviews
13 Reviews
Simply Soft Acetone additive

I love this product. It helps to restore the oils that pure acetone will strip from your nails. Just add to pure acetone. Crisp is my favorite scent.

I love how this product makes acetone less harmful on my nails without making it less effective at removing polish. I will always keep this around! The only issue I have is that I wish it was a bit bigger. It says one bottle should be used per 8 oz of acetone; however, acetone around here generally comes in either 10 or 16 oz bottles. Not having an option to buy bigger and more useful sizes is the only thing keeping this from being a full 5 stars. Really great product though!

I won't paint my nails without Bliss Kiss Simply Soft Acetone Additive. Once I started using it, my nails stopped cracking and splitting after my nail art projects. I can't wait for the Pumpkin Spice version!!! I've tried other brands, and nothing compares to Bliss Kiss quality.

I love it one of my favorite products

I love this product, I really like that doesn't leave my fingers all dry when I take of my nail polish,

the acetone didn't work as well with this in it. slowed the time down to getting old nails off

It's nice being able to use acetone and not dry out my nails

This allows me to remove my polish with the power of acetone, but without damaging the skin around my nails. Works great for cleanup too!

Absolutely amazing product. Leave nails smooth and hydrated. Very happy to have it finally!

I'm so in love with this product it makes your nails so soft and less dry when you put it in acetone it also makes your nails smell like crisp which is my favorite smell I just wish it came in a bigger bottle as I do a lot of nail art now & I run out of acetone quite quickly I can get 3 bottles use out of this one bottle.