Product Description
VAT SIZE!
Vat size? Well maybe not quite that much, but our 4 oz bottle gives you PLENTY of Simply Pure™ Hydrating Nail Oil to refill all of your nail oil pens... or if you like, bathe in it!
Customers have used our oil all over their skin, to calm frizzy hair and beards, on new tattoos and to refresh old tattoos, on eczema and psoriasis, and for lots of other purposes. Now with our GIGANTIC, 4 OZ BOTTLE, you will have plenty of oil to slather yourself in. Have at it. There's lots to go around. AND if you find a great use for Simply Pure™ PLEASE let us know so we can share it with others.
Increase Shelf Life
We want you to have the Purest ingredients. That's why we don't add any preservatives or additives or fillers to our products. We HIGHLY recommend that you refrigerate your 4 oz. bottle to help extend its shelf life.
The fragrance of your oil may change after its 6-month shelf life. We've had customers who've said their oil stayed fresh more than a year when stored in the fridge. (We don't recommend storing it in the freezer as the extreme cold can alter the fragrance slightly.)

It WILL get hard when it gets cold so you will need to defrost it at room temperature (or in a glass of warm water) before you can use it. Just keep your working oil in a smaller container and refill that from your VAT sized bottle as needed.

Please note - your oil will still work just as well if the smell has changed, it just isn't quite as pleasant to sniff when you put it on.
Avoid storing your oil in direct sunlight or in warm areas like your car or shower to preserve the effectiveness and delicious fragrance.
"Liquid gold" for your nails, cuticles, and skin.
Jam-packed with hydration mojo, you'll get longer, stronger nails, fewer breaks and tears, heal your cuticles and hangnails, and get the gorgeous nails you've always wanted.
Your skin and nails will soak up the golden goodness!
Handcrafted • Petroleum-Free • Dye-Free • Paraben-Free • Phthalate-Free
What Makes Simply Pure™ Different?
Simply Pure™ was one of the first nail and cuticle oils on the market to use pure jojoba wax ester as the primary ingredient, where most other cuticle oils use mineral oil, almond oil, or other fillers.
Jojoba the primary ingredient because it's the most important. With unique properties - including having an almost identical molecular structure as your skin's own natural oil - jojoba is able to penetrate your nails and skin to deliver its hydrating goodness.
But more than just being a hydrating wonder, jojoba also acts as a carrier. That means that other ingredients are able to "hitch a ride" so to speak as the jojoba is absorbed into your skin and nails.
This can be a great thing! Jojoba's carrier properties allows the other seven ingredients in our formula to join in the hydration party, enhancing jojoba's already powerful hydration superpower, giving you longer, stronger nails, healed hangnails, reduced appearance of wrinkles, and even relief from symptoms associated with skin disorders. It's that good!
Bliss Kiss™: Quality You Can Trust
At Bliss Kiss™ we only use the highest quality ingredients because it makes a difference in your results. We also use the highest quality ingredients because we genuinely care about what you're putting on and in your body.
This is particularly important because not all jojoba is created equal. The cheaper stuff you can buy at a beauty store or order on Amazon that don't give the same results you'll get when you use Simply Pure™ because quality matters.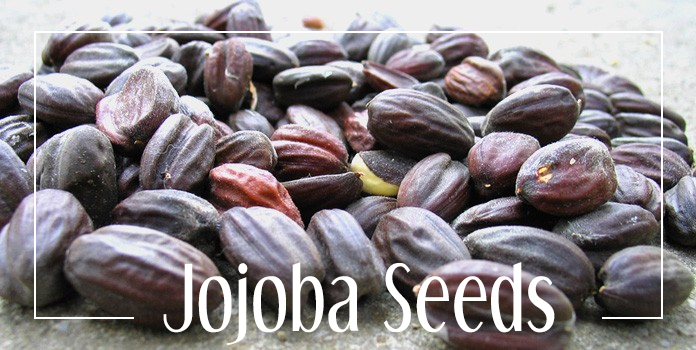 We get frequent emails and reviews from people who've tried just pure jojoba from other vendors who wanted to test and see if just any jojoba oil would work the same (including Ana's mom and best friend). The results? Simply Pure™ is simply better!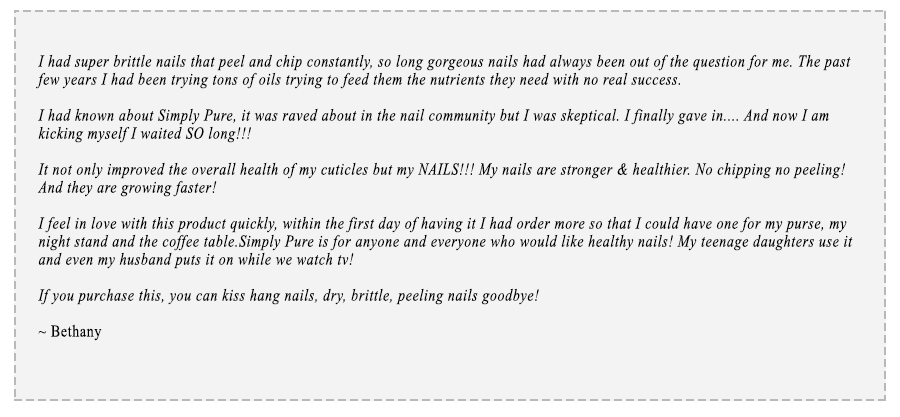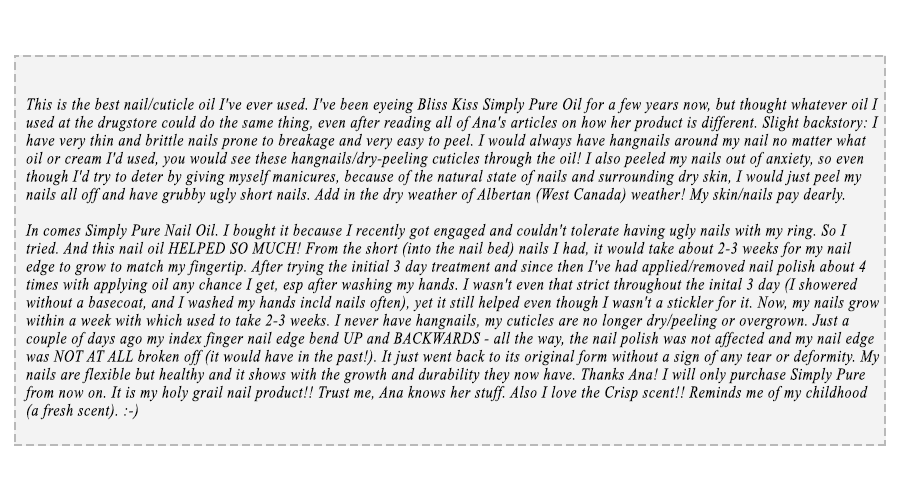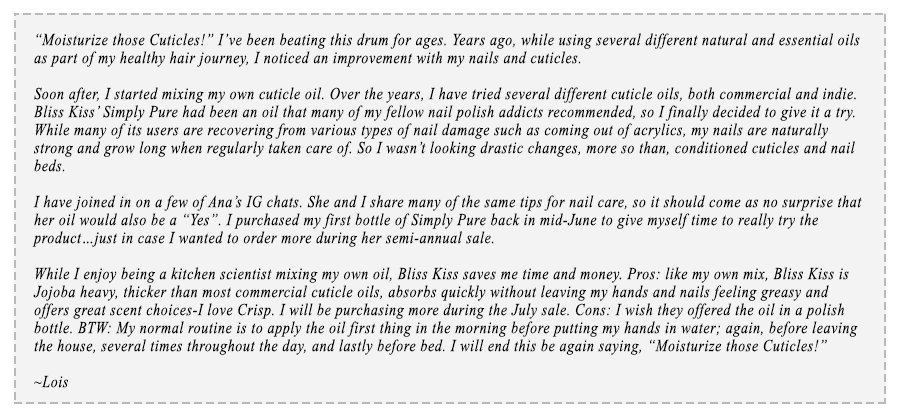 The jojoba we use in our Simply Pure™ formula is from a reputable grower with strict quality standards that match the strict Bliss Kiss™ quality standards.
Some jojoba farms use pesticides and other chemicals in growing the jojoba plants, which can leave residual chemicals during the extraction process that would be absorbed into your skin, reaching your bloodstream and the rest of your body.
The way jojoba is extracted can also affect the quality of the jojoba. The highest quality jojoba is extracted through a cold-press process that slowly applies heavy pressure to crush and press the jojoba seeds (instead of a chemical extraction process that requires extra processing and can leave trace amounts of chemical solvents in the oil).
The result of the cold-press process is the gorgeous wax ester (which is like a liquid wax) that is what gives Simply Pure™ it's "liquid gold" color.
At Bliss Kiss™, we only use jojoba that is
Pesticide free

First run, cold-press extracted

No fillers, solvents, or other additives
The same Bliss Kiss™ standards apply to the other seven ingredients in our formula.
Only the best for our Blissettes!
Will It Work?

Every order of Simply Pure™ Hydrating Nail Oil comes with a 100% Money Back Guarantee. But that's not enough.
We've been bombarded with false miracle claims for decades. You need to see proof.
Ana's story and results can be seen on What Pure Nail Oil Can Do For You.
To see some customer before and after photos, visit Ana's Pinterest Board of Bloggers who have taken our 3-Day Get Naked Challenge.
You can also see hundreds of before and after photos with testimonials in Ana's Instagram account.
If you should ever have any issues, please email our team through the Contact Us Page.
Fragrance Choices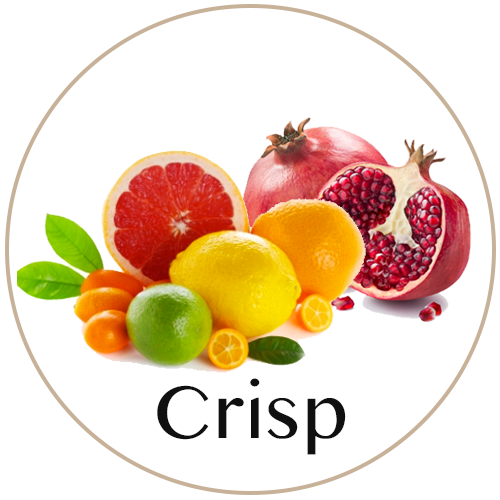 Crisp: An intoxicating and effervescent blend of lemon zest, pink grapefruit, juicy pomegranate and spiced vanilla embody the subtle freshness of Crisp™. We're pleased to be able to say that Crisp has a 99.9% LOVE rate among thousands of customers.
---
Free: The same amazing oil minus the fragrance oil—for those with allergies to essential oils or have a history of allergies to skin care products. Fragrance-Free is available year round.
---
Vanilla: A delicious, timeless classic. An addictive blend of sweet vanilla beans with the warm aroma of freshly baked waffle cone with a luscious creamy finish. Vanilla is available year round.
---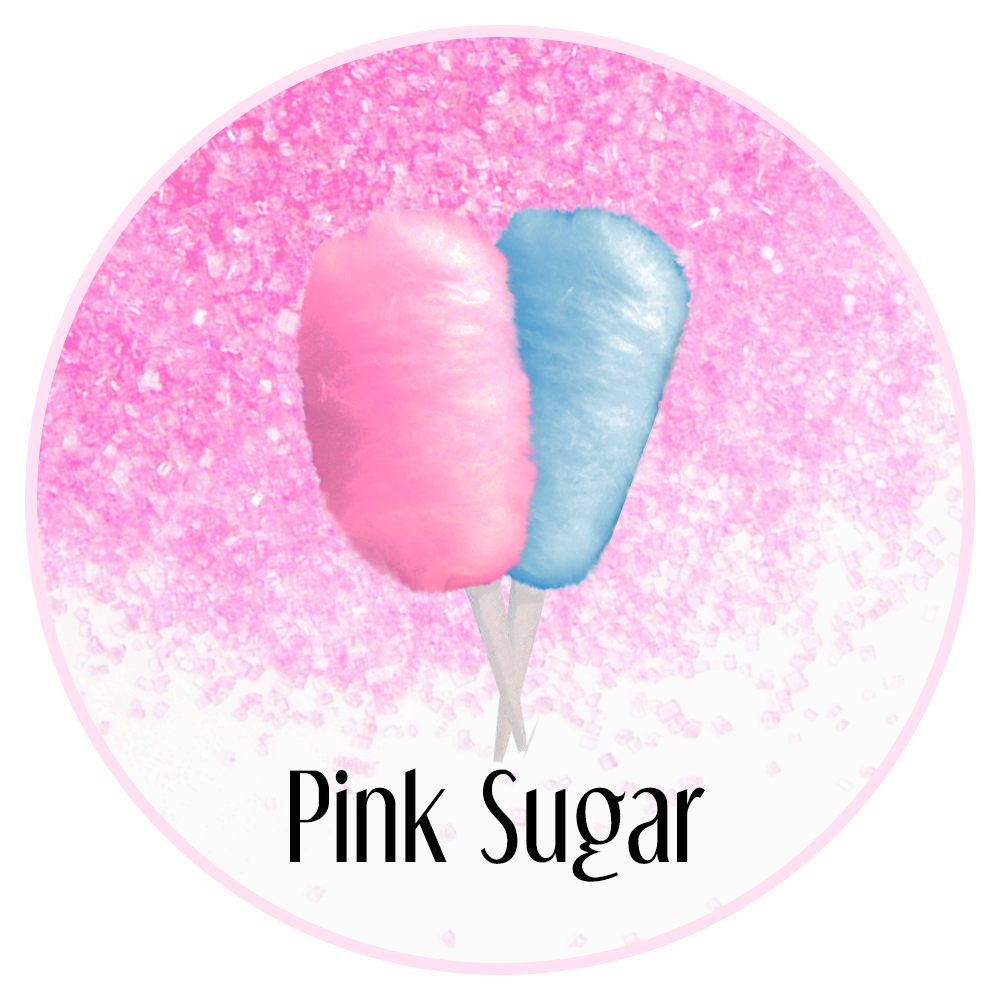 Pink Sugar: Pink Sugar is a stylish, but playful, fruity blend of cotton candy, caramel, vanilla, strawberry, fig leaf, plums, mandarin, lemon drops and raspberry. If you have a love of all things sweet, Pink Sugar scented Simply Pure Nail Oil™ will quickly become a favorite.
PS: Pink Sugar is really yummy smelling when mixed with our Crisp fragrance. Pink Sugar is available year-round in 4 oz size.
---
Summer: Our new Summer fragrance is a delicious blend of warm, creamy coconut, sweet pineapple, with a tropical vanilla base. Use our Summer oil on your nails and you'll feel just like you are in the tropics! Seasonal Fragrances are available year-round in 4 oz size.
---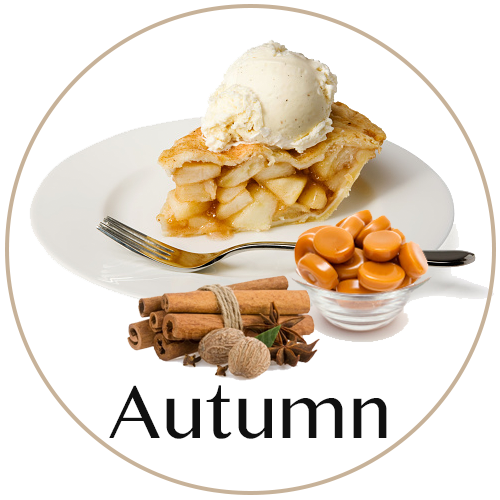 Autumn: Our Autumn Fragrance is a yummy blend of baked apples, vanilla, cinnamon, cloves, and nutmeg with a hint of sweet pumpkin bubbling in a flaky crust. Then top it with vanilla ice cream. There's nothing like fresh baked pie, and this new scent has captured just that! Autumn is a "slice" above the rest.
Seasonal Fragrances are available year-round in 4 oz size.
---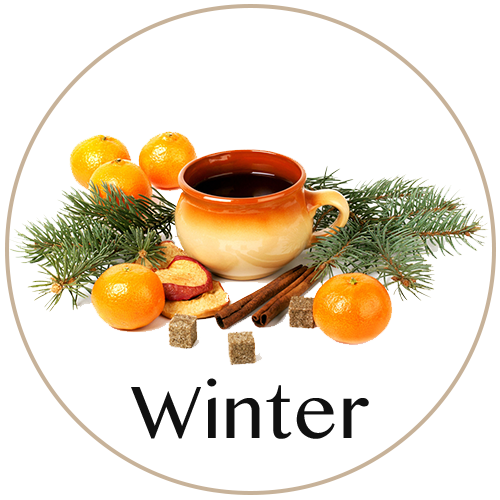 Winter: When you apply Winter Fragrance, you'll feel like you walked into a room filled with the aroma of a freshly cut Christmas tree and citrus mulled cider simmering on the stove. Seasonal Fragrances are available year-round in 4 oz size.
-Note- We recommend adding the scent samplers to your order so you can test the fragranced oils to see if you're allergic.
How Much Do I Need?
If you are just starting out with Simply Pure™ Hydrating Nail Oil, we encourage you to invest in our 4-Pen Starter Kit since you can use most of one pen's oil with the 3-Day Initial Hydration Treatment.
Your brain will remind you at odd times to oil your nails, and if your pen isn't close by, chances are you'll tell yourself you'll do it later… and later never comes because life gets busy. I do it, too!
When you have a pen in your purse, your desk drawer, near the television, and on the nightstand, you're going to set yourself up for nail hydration success! So make it easier on you to get the longer stronger nails you really want.
After the 3-Day Treatment, a pen will last 2 to 8 weeks depending on frequency of use.
Easy and Portable
Our Simply Pure™ hydrating nail oil pen gives you 1 easy-to-use and highly portable pen. Pretty soon, you'll want one in every room.
Simply remove the cap, twist the top until the tip is saturated with oil. Some people use 1 click per nail. Ana uses 3 clicks for 3 nails and then repeats.
Apply oil to skin and nails as often as you like — at least twice daily, and for best results, each time you wash your hands. With this convenient applicator, you won't spill a single drop.
WE SHIP MONDAY - FRIDAY (except holidays)
Customer Satisfaction is our highest priority. It's kinda our thing - delivering life-changing products with an exceptional customer experience. We offer a 100% money-back guarantee if you are not fully satisfied with any of our products.
If you have an allergic response, contact us for a replacement. We can be reached Monday to Friday 9 am to 4:30 pm PST, through our Contact Us page and we will help with any issues or concerns. We strive to answer emails within 48 hours on business days.
NOTE: International orders can take up to 6 weeks to arrive.
Product Videos
Custom Field
Vat-Sized Hydration
"Liquid gold" for your nails, cuticles, skin in our BIGGEST bottle. The 4 oz is for our Blissettes who know the value of "bathing" in Simply Pure™.
:
Jam-packed with hydration mojo, help heal your hangnails, calm eczema and psoriasis flare-ups, help your new tattoos heal, reduce nail peeling and breaks, and more!
:
Your skin and nails will soak up the golden goodness! Handcrafted, Silicone-Free, Petroleum-Free, Paraben-Free, & Phthalate-Free
Product Reviews
SIMPLY PURE 4 oz. bottle, a MUST have!

I fell in love with this oil since I first tried the pens, and the results are WOW! Fabulous lasting smell (even after I wash my hands), and great absorption! After trying all kinds of cuticle oils, I finally found "my one and only" and I'll stick to this brand until I die!
Knowing all the wonderful properties of jojoba oil, finding a good processed oil in a wide range market (where 70% of the offered jojoba oils are of dubious quality or just a fraud), I decided to invest in the large bottle, and it is indeed an investment as it lasts forever! I didn't buy it just for my nails but also to use it on my hair, and so far with great results! Just a few drops are needed for medium length hair. I apply on my clean hair after drying it. OMG!!!! the results are immediate! My hair stays soft and shiny until I wash it again! 100% recommended for more uses other than nails!
I have one little tiny thing I dislike though, the bottle cap. While it is comfortable to use, after I pour some drops in my hands, it tends to leak a little, specially on the back of the cap where I always find oil pooling. But not really a big deal, it is just that the oil is so fantastic that I don't want a single drop to be wasted! But I definitely recommend this oil a 100%!! You may shop with confidence that you will receive the best quality in the market!

This product is wonderful, a tiny bit as a night time treatment for dry hands & cuticles & any other trouble spots, knees, heels etc. The 4 oz bottle lasts a Long time.

Bliss Kiss Simply Pure Hydrating Oil

I am obsessed with this oil. My nails were truly a mess after I experimented with nail stickers. The stickers themselves were fine, it was the way I removed them that caused all the trouble. I knew better, but I peeled them off taking several layers of nail with it. I didn't see the damage I had caused until my nails tried to reach free edge status! Then they would just peel away or crumble. It was really sad. Then I started using this fantastic oil several times a day and I'm happy to report my nails are well on their way to recovery. Using this oil religiously also helps my rough sidewalls and keeps me from picking! Highly recommend! Thank you Ana!!

I bought this bottle because I was starting to run low on nail oil in my little dropper bottle. Also I'll admit I had a bit extra cash to spare so I bought the 4oz bottle (crisp) for the first time ever. Aside from custom charges this really was a great deal. It has a nice spout where you can squeeze the oil into your pens/dropper bottle. It also it has a great scent and I would definitely be buying more of this liquid gold soon.

Best Hydration Oil I had ever encounter I had try many oils nothing like this my nails has changed completely for the good is longer and healthier in three days you will see the difference in you nails. The smell on the Pink Sugar is amazing when my dog smell it he runs to me that's how good it is. I recommend I'm a customer for life. So don't hesitate go get yours.

I was skeptical at first because of the price for the size, but a small amount goes a long way. I love how it feels and keeps my skin hydrated.

I bought the pink sugar and I love it. I also have vanilla and crisp. But pink sugar so far is my favorite!

Wonderful Addition to Nail Care Regimen

I have used this product since at least once daily since July of 2015. My nails are very healthy and grow quite long with the use of this product. Bliss Kiss will always be a part of my nail care routine. If you are interested in having healthy natural nails, you should try this phenomenal nail oil.

Pink sugar Simply pure hydrating oil.

Scent choice was surprizing for me, because I usually stay away from this scent, but I can not have enough of it. Leaving my skin soft and supple, and I am really happy that I ordered big bottle.