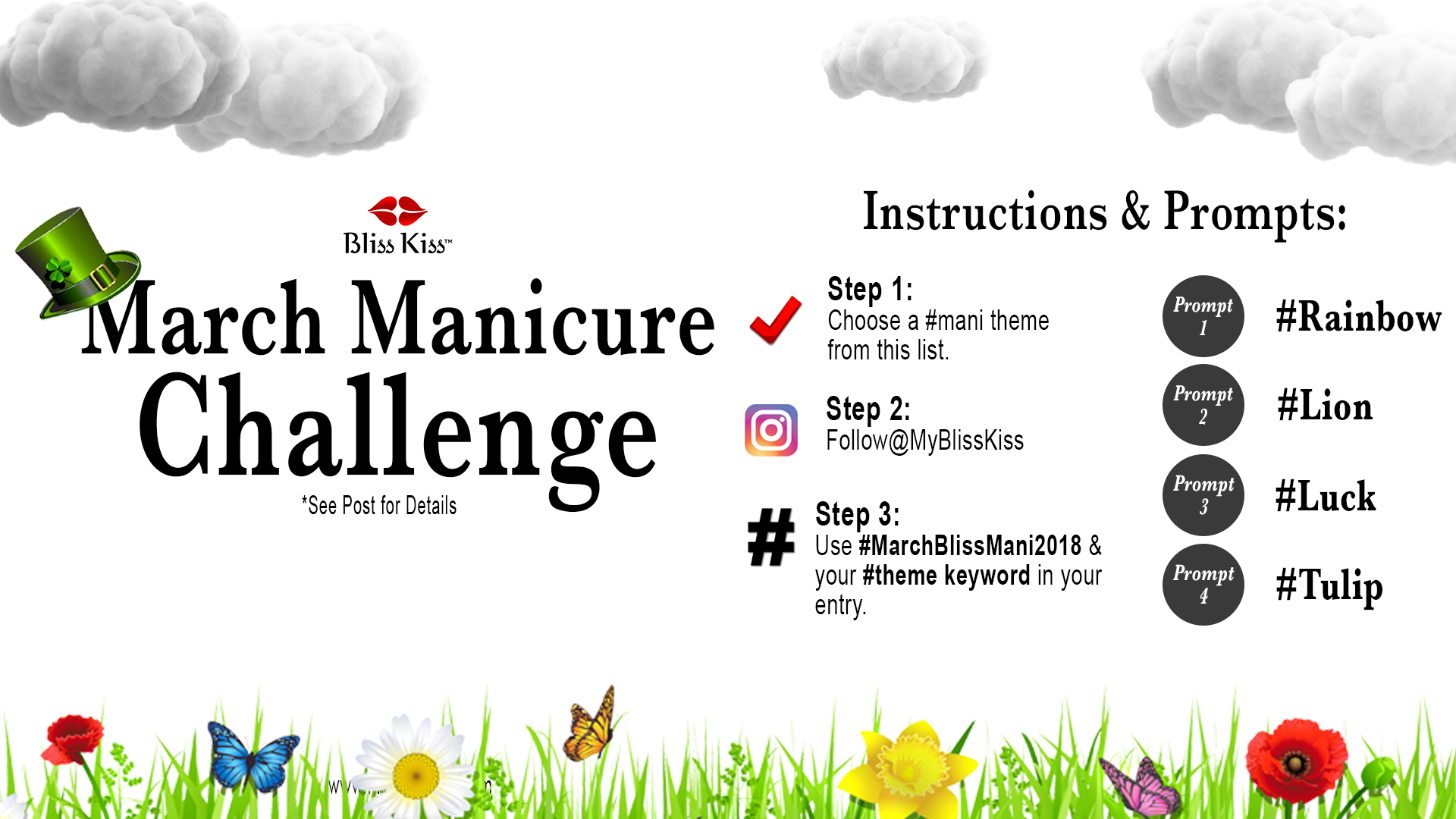 SIMPLY FUN!
March Nail Prompt-Mani Challenge is HERE!

THE PRIZE: One lucky winner will receive a Simply Neat™ Miracle Mat™ and a Mini Hydration Kit!

HOW TO PARTICIPATE:
Choose a mani theme prompt from the image above.
Follow @MyBlissKiss on Instagram.
Post your Mani picture. Tag us and use the hashtag #MarchBlissMani2018 and the # for the theme you chose from the list.
WHEN: March 1st - March 31st
WHAT: Paint one (minimum) themed manicure from the prompts listed in the image above. If you want to do one every day... well, by all means, HAVE A BLAST! Just make sure and use the #MarchBlissMani2018 hashtag.

Each mani you post and tag us in counts as an entry. You can enter as many times as you want until March 31st.

WINNER will be chosen randomly the first week of April after the challenge ends.
We look forward to seeing your works of art! ~Ana
WINNER UPDATE
Congratulations to our randomly selected winner, @nubnubbinsz