Ready for Gorgeous, Strong Nails?
Want to get rid of hangnails and hydrate your nails?


We Want You To #GETNAKEDNAILS With A FRIEND! Well, Your Nails At Least...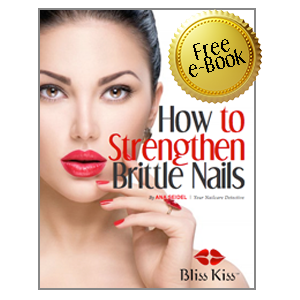 The BEST way to get started on your journey to longer, stronger nails is the HYDRATE! When you take the 3 Day "Get Naked" Challenge, you'll get a big kickstart toward:
Less peeling

More bending and less breaking and chipping

Healed hangnails and cuticles

Nails that grow longer and stronger
And when you take the Challenge with a friend, you'll have a buddy being brave with you while you BOTH give your nails an awesome boost!
It's free to participate, and we'll send you a free ebook that will walk you through everything you need to know about getting the gorgeous nails you've always wanted.
WHEN: The official dates of the contest are
August 1st - August 31st
---
Need a Friend to Take the Challenge With?
Cory is taking the Challenge!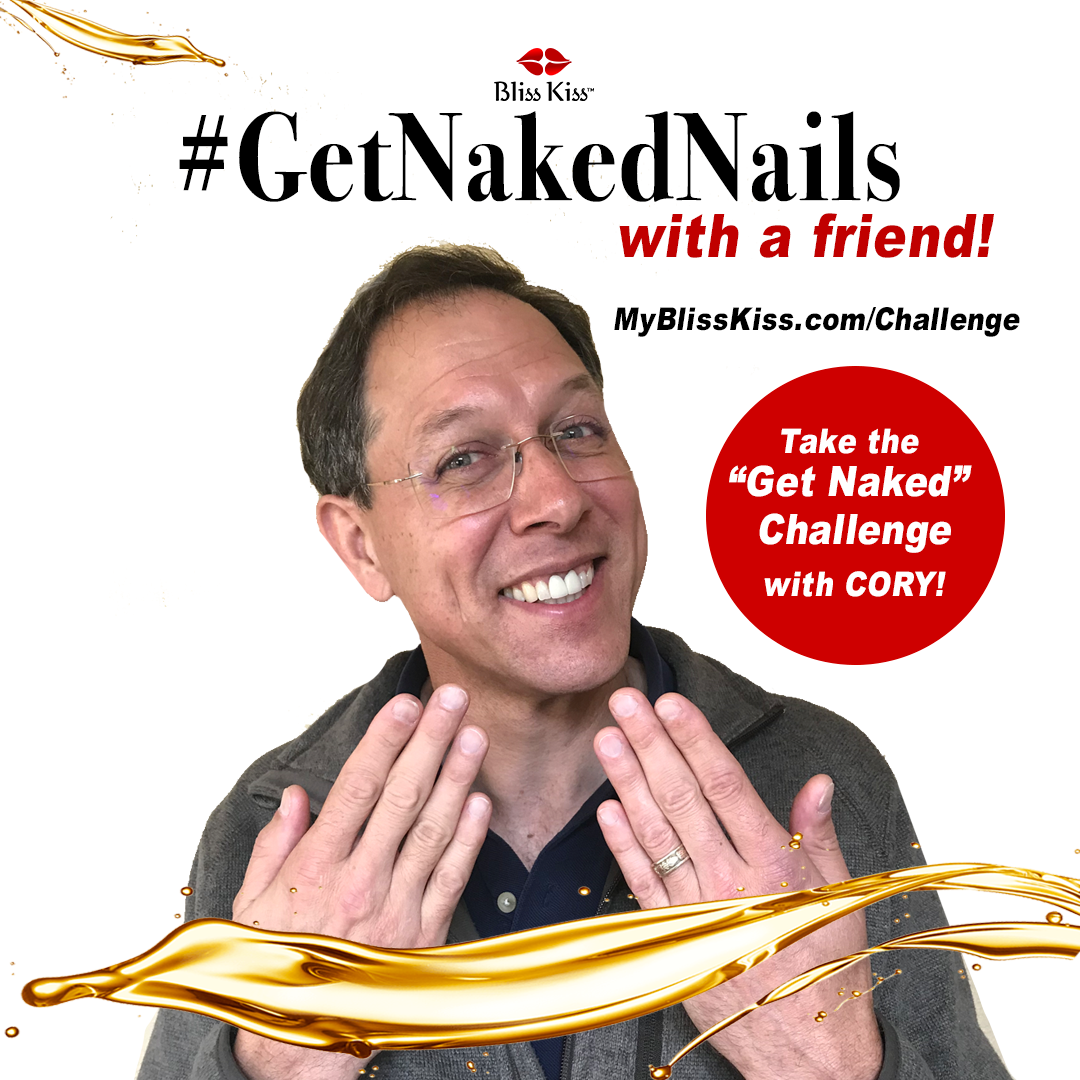 For those of you who don't have anyone in your world who wants to join you and #getnakedwithafriend, @CorySeidel (Ana's husband and co-owner of Bliss Kiss™) is going to be taking the 3-Day Get Naked Challenge!
It's gonna be a blast! AND! We are giving away $75, $25, and $10 in Bliss Bucks to the randomly selected winners who participate in the Challenge.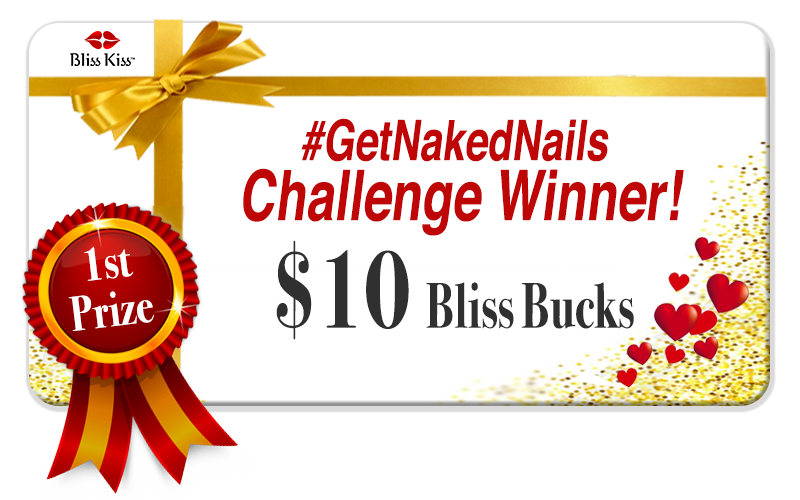 Sign up below to get ALL the "Get Naked Nails" Challenge details.