Product Description
What's included in the Cuticle Care Combo Kit:
Bliss Kiss™ Simply Gone™ cuticle remover
Simply Peel™ liquid latex barrier
Bliss Kiss™ Stainless Steel Cuticle Pusher (with case)
Simply Pure™ nail oil pen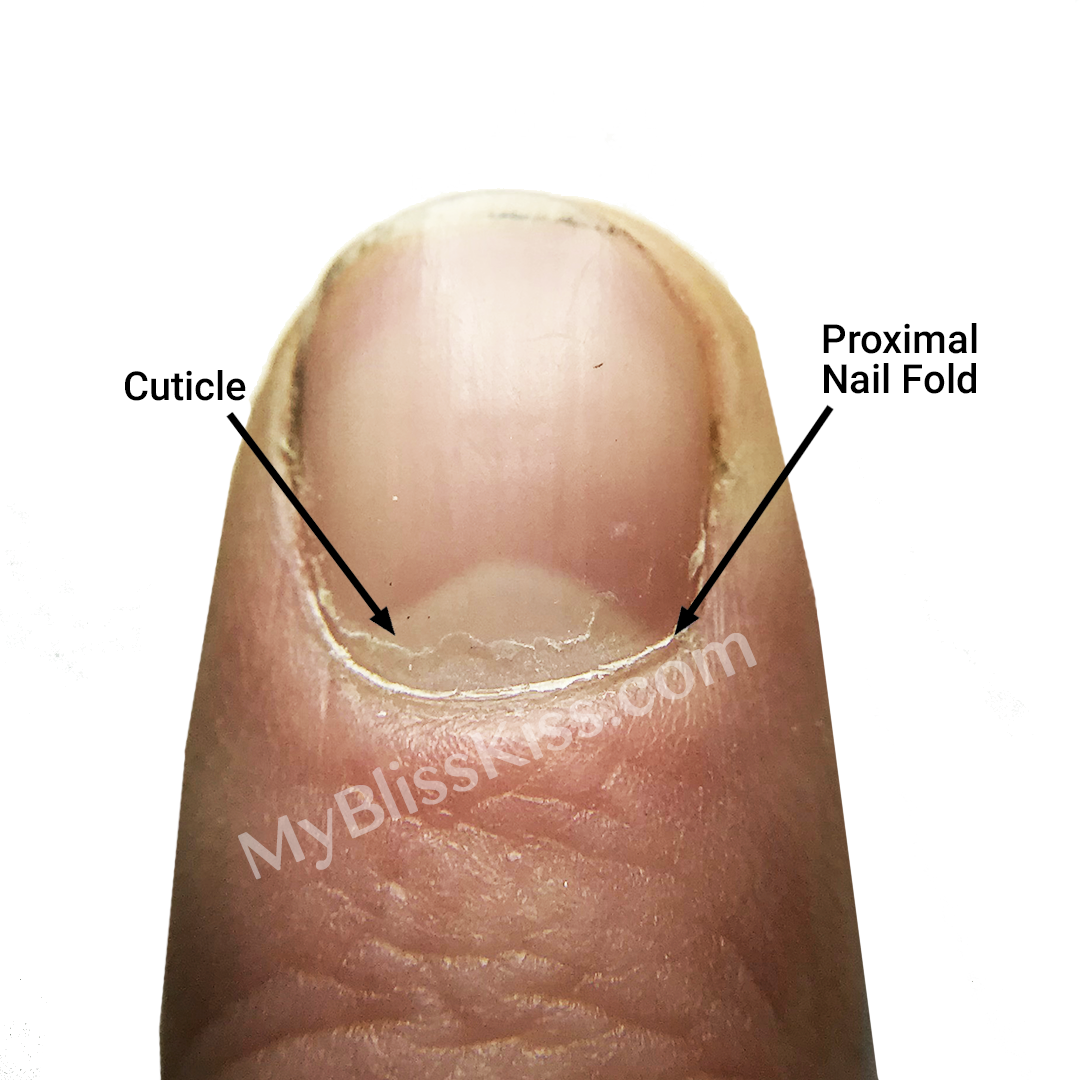 Make Your Manicure Last Longer!
Strong enough to get the job done, gentle enough to keep your nails and skin safe
One of the secrets to getting your manicure to last longer is to remove the cuticle from your nail plate.
MYTH-BUSTING FACTS: We've been taught the incorrect definition for the "cuticle."
The tight band of skin at the base of your nail plate is NOT the cuticle. That band of skin is called the "proximal fold of the eponychium" or "nail fold."
The cuticle is actually the thin layer of skin that sticks to your nail plate and pulls away from your nail fold.
When you remove the cuticle from your nail plate, your nail polish will be better able to bond to your nail.
Base coat was developed to bond to your nail plate, not to skin. This means, when you remove the dead cuticle skin from your nail, your nail polish will be able to bond directly to your nail. And that's GOOD!
Remove Your Cuticles the RIGHT Way for Healthy Nails
It is extremely dangerous to cut proximal folds (cuticles) because they protect the nail matrix where nail cells are created.

Cuticle cutting, removing dead or live skin with a drill is also very dangerous.

AVOID from Dry Manicures/Russian Manicures.
The dead cuticle skin needs to be removed with the correct tools.
And that's EXAC
TLY what you'll get in the Cuticle Care Combo Kit!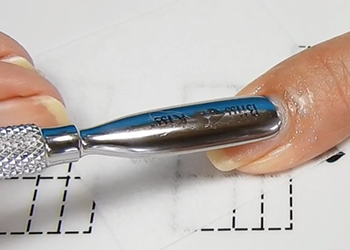 Stainless Steel Cuticle Pusher
You get a Lifetime Guarantee on your 100% Stainless Steel Double-Spoon Cuticle Pusher. The different sized dual spoons on either end of the Cuticle Pusher fits all nail sizes to make it easier for you to gently remove your cuticle. NOTE: PLEASE USE THIS GENTLY! Do not press down onto your nail. Just let the weight of gravity help you scrape off the Simply Gone™ and cuticle. Gentle, gentle, gentle.
Simply Peel™ Liquid Latex Barrier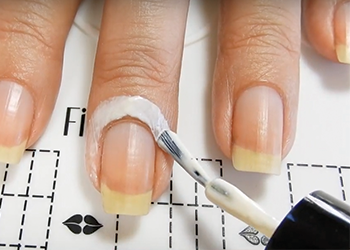 Protect your live skin from the Cuticle Cream. The ingredients in Simply Gone™ (and all cuticle creams) dissolves the dead cuticle skin on your nail plate... it also will dissolve your live skin around your nail, too, if the cuticle cream comes in contact with.
Apply Simply Peel™ to cover the skin around your nails and let it dry. Apply the Simply Gone™ and remove according to directions. Then you can Simply Peel™ like no big deal! Voilà!
Simply Gone™ Cuticle Remover Cream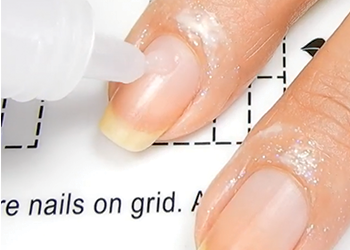 MELT AWAY UNSIGHTLY CUTICLES WITH FAST-ACTING SIMPLY GONE™
Works quickly. You're busy! Save time and get on with your mani and the rest of your life!
Extend the Life of Your Mani. Make your manicure last longer.
Supports Healthier Skin and Nails. Prevent sidewall tears and "hangnails."
Gorgeous Home Manicures. Create a cleaner "salon-fresh" polish-line.
Skip the Mess! Thick, moisturizing formula that doesn't run or drip.
Gentle Formula. Doesn't burn or sting when used according to directions.
Simply Pure™ Hydrating Nail Oil
"Liquid gold" for your nails and cuticles in a convenient pen. Jam-packed with hydration mojo, you'll get longer, stronger nails, fewer breaks and tears, support healthy skin and relieve hangnails, and get the gorgeous nails you've always wanted.
Fragrance Choices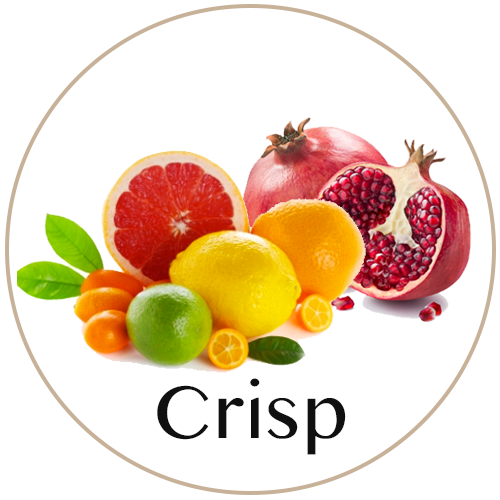 Crisp: An intoxicating and effervescent blend of lemon zest, pink grapefruit, juicy pomegranate and spiced vanilla embody the subtle freshness of Crisp™. We're pleased to be able to say that Crisp has a 99.9% LOVE rate among thousands of customers. Crisp fragrance is available year round.
Fragrance Free: The same amazing oil minus the fragrance oil—for those with allergies to essential oils or have a history of allergies to skin care products. Fragrance Free is available year round.
Vanilla: Everyone loves vanilla, so now you can have Pure™ in vanilla as well! Vanilla fragrance is available year round.
---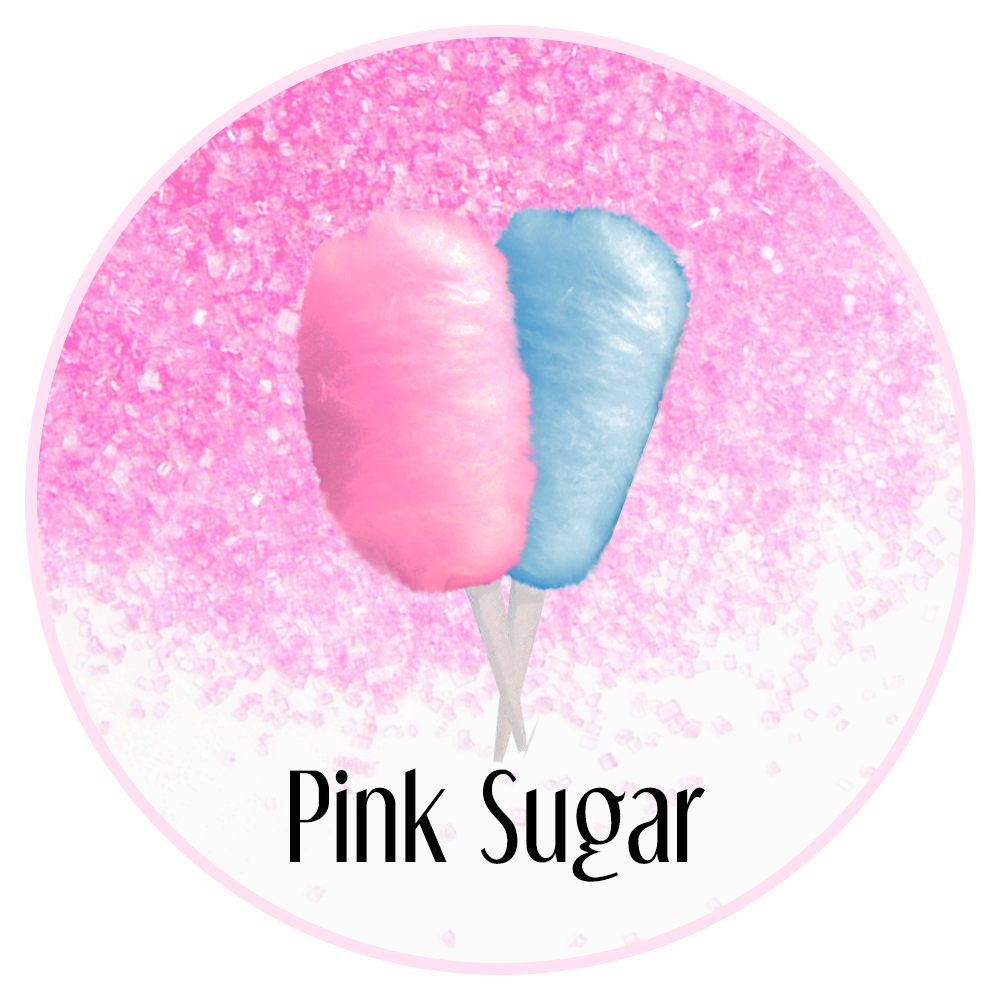 Pink Sugar: Pink Sugar is a stylish, but playful, fruity blend of cotton candy, caramel, vanilla, strawberry, fig leaf, plums, mandarin, lemon drops and raspberry. If you have a love of all things sweet, Pink Sugar scented Simply Pure Nail Oil™ will quickly become a favorite.
PS: Pink Sugar is really yummy smelling when mixed with our Crisp fragrance. Pink Sugar fragrance is available February 1st - June 1st.
---
Summer: Our new Summer fragrance is a delicious blend of warm, creamy coconut, sweet pineapple, with a tropical vanilla base. Use our Summer oil on your nails and you'll feel just like you are in the tropics! Summer Fragrance is available June 1st - September 1st.
How to Use Simply Gone™
Ana searched for years for a solution to the strong, dissolving power of cuticle removers without damaging the skin around fingernails. And she finally found it.
Simply cover your skin with Simply Peel™ Liquid Latex Barrier Let it dry and then you are free to apply cuticle remover safely.
From Start to Finish
Apply Simply Peel™ to the skin around your nails and allow to dry. (See video below for tips on applying Simply Peel™)
Squeeze a tiny amount of Simply Gone™ onto your nail plate (about the size of the head of a quilting pin - remember, a little goes a LONG way) and use the tip of the bottle to carefully spread it over your nail. Repeat on all 10 fingers.

Simply Gone™ works fast. After you've applied Simply Gone™ to each of your nails, start back at the first finger you applied it to and begin to remove Simply Gone™. IMPORTANT: Do Not Leave On Longer Than 1 Minute.


Using a cuticle removal tool–gently, gently, gently–scrape back and stop right at the proximal fold. Glide the tool against the surface of your nail plate. The remover solution will have dissolved the cuticle so downward pressure is unnecessary (and too much pressure can bruise your nail plate or cause other damage).

The removed cuticle and cream will build up on the back of the removal tool. Wipe that onto a paper towel.

Once you are finished removing your cuticles from your nails, remove the latex barrier and rinse your hands with water.

Every order comes with a 100% Money Back Guarantee. But that's not enough. We've been bombarded with false miracle claims for decades. You need to see proof.
Custom Field
Product Reviews
Using this kit was the first time I have ever worked on my own cuticles. Yes I've been to salons for manicures, but i haven't been to a salon in a long time and I wanted to learn how to do this myself and this kit is perfect. I have been so frustrated with hangnails and dried out areas around the nails that I decided I had to do better this year. Anna's video on the proper way to use the metal tool and correct steps was very helpful. I don't have ridged nails but still tried to be very careful to use the tool lightly on my nail plate to avoid damage. I was surprised how smooth the surface of my nails felt afterward and between the cuticle care kit and the mega hydration kit, my nails and cuticles (or should I say "proximal nail fold") are looking and feeling great!

I've only used this once, and it did an okay job, but I didn't really notice any difference in the appearance of my cuticles. This kit will last me a very long time. I do love the oil pen that was included in the kit.

Package not delivered and no updates on delivery since December 11

I would love to be able to comment on the product but I haven't received it yet. It was ordered on November 28th and we are December 22nd and no update on the tracking since December 11. Unhappy client!

---Bliss Kiss response---
We apologize for the delay in shipment; there is virtually nothing we can do once a package has left our warehouse.
The package was delivered on Jan 3

Learning so much & loving the results!

I've been using Bliss Kiss for approximately 3 weeks and I'm happy to say I feel like things are finally turning around. My nails have always ALWAYS peeled and been so ridged that it was impossible for nail polish to stay on. I'm following all of Ana's tips (including using this kit) and I'm surprised that my polish is staying on. It's been five days without a chip. This is unheard of for me. A word of caution about the metal scraper. Be sure to watch the video where Ana teaches how to use it. I did a little damage to my nail plate by holding it at the wrong angle the first time I used it. Do what Ana says and you won't be sorry:)

Amazing! Been dreaming of these products for a long time now and i never regret purchasing them. Im sure ill be buying more of the products in the future.

I'm living the products so much especially the Simply Peel!

I love the cuticle care combo kit! Trying to grow out my nails after years of abuse with fake nails. Really looked so much healthier after I used the oil. The directions were easy to use and the tools work well. I also enjoyed the smell of the cuticle oil. I got pink sugar I think.

So glad I bought this combo! It saved me some money and I got all 4 items at once since I needed them. The Vanilla scent for the oil is a really great fragrance!