Product Description
SIMPLY SEALED™ Lotion Stick is a uniquely all natural, handmade alternative to bottled lotion. This luxurious lotion stick is silky smooth and packed with moisturizing goodness for your dry, sensitive skin.
Simply Sealed™ melts from the heat of your body allowing you to easily rub it in, while adding a protective water resistant barrier.
It's like nothing you've ever experienced before. A little goes a long way!
Fragrance Choices
Bliss Kiss™ Classics
Bliss Kiss™ Seasonal Fragrances
Summer: Our Summer fragrance is a delicious blend of warm, creamy coconut, sweet pineapple, with a tropical vanilla base. Use our Summer oil on your nails and you'll feel just like you are in the tropics! Summer Fragrance is available June 1st - September 1st.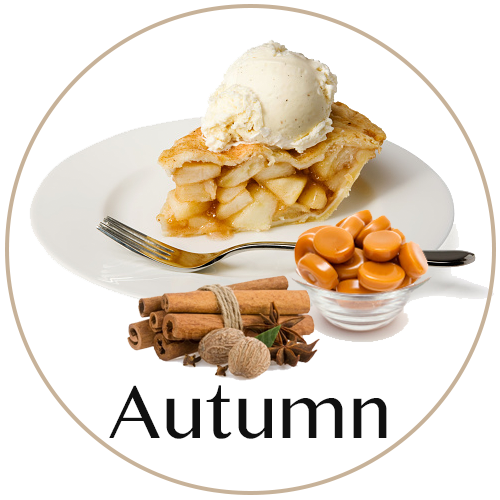 Autumn: A yummy blend of baked apples, vanilla, cinnamon, cloves, and nutmeg with a hint of sweet pumpkin bubbling in a flaky crust. Then top it with vanilla ice cream. There's nothing like fresh baked pie, and this new scent has captured just that! Autumn is a "slice" above the rest. Autumn fragrance is available September 1st - January 1st.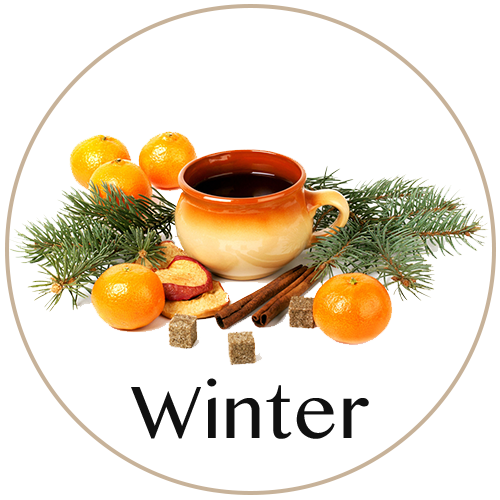 Winter: When you apply Winter Fragrance, you'll feel like you walked into a room filled with the aroma of a freshly cut Christmas tree and citrus mulled cider simmering on the stove. Winter fragrance is available November 1st - February 1st.
Ingredients
Simply Sealed™ is an exquisite blend of Jojoba Wax Ester, Mango butter, Coconut oil, Beeswax, Lanolin, Fragrance Oil Blend (in scented versions), and Vitamin E.
It's perfect for sensitive skin since it's free of gluten, parabens and synthetic colors.
Weight
2 oz/ 60 grams
Directions
Remember—a little goes a long way! Rub the lotion stick against the back of each hand. It will melt with your body heat. Massage the lotion into your hands. If your palms feel too oily, then rub it into your forearms.
You'll be left with skin that feels hydrated and will repel water for 2 to 4 hand washings.
Every Bliss Kiss™ product comes with a 100% Money Back Guarantee. If you are not satisfied for any reason, let us know and we will replace your product or issue a full refund.
Disclaimer
Due to the artisan/handmade nature of our products, batches may have slight variations in color, consistency or fragrance based on variations in the natural ingredients from our suppliers.
WE SHIP MONDAY - FRIDAY (except holidays)
Customer Satisfaction is our highest priority. We offer a 100% money-back guarantee if you are not fully satisfied with any of our products. If you have an allergic response, contact us for a replacement. We can be reached Monday to Friday 9 am to 4:30 pm PST, through our Contact Us page and we will help with any issues or concerns. We strive to answer emails within 48 hours on business days.
NOTE: International orders can take up to 6 weeks to arrive.

"I'm actually excited to show off my "new" feet this summer."
I just wanted to pay you a complement. I have ordered several of your product and they are all fantastic. However, I think the lotion stick may be your most underrated product you sell. This stuff truly does work miracles. Like a lot of women, I begin to panicking as sandals season comes near. Spending a long winter in socks and shoes, my feet take a LOT of work to make them presentable. This usually meant several over priced pedicures from nail technicians who only have half (if even that much) of the knowledge and information you provide on your website. Since I had been so pleased with the other products I have ordered from this company, I decide I would try this lotion. I was SO pleasantly surprised with the results. Every evening before bed, I file on the calluses and then apply the lotion stick and a pair of socks. My feet have NEVER looked or felt better without even one trip for a pedicure. My heal are silky smooth instead of dry and cracked. I'm actually excited to show off my "new" feet this summer. I have no doubt that this is a product I will use for many years to come. Thank you for saving my feet.
~Michelle Sherwood
Custom Field
About Simply Sealed™
This is the holy grail of all over body moisturizers. Say goodbye to bottled lotion and say hello to this luxurious, uniquely all natural lotion in a stick. SIMPLY SEALED™ delivers silky smooth all-over moisturizing goodness into your skin.
Made with Love
This artisan, handmade lotion stick is silky smooth and packed with hydration for your dry, sensitive skin.
What it Helps
Especially great to help with psoriasis, eczema, super dry skin from frequent hand washing, working with paper or boxes, and other drying hazards and adds a protective water-resistant barrier.
Product Reviews
75 Reviews
Scent is way too strong & burns the skin

I should have gone with my gut and ordered the unscented. Instead I selected the "Autumn" Seasonal Scent. The scent is overpowering - I just rubbed a bit on my hands, and I smell like I rolled my entire body in a vat of cheap potpurri. Additionally, if your hands are at all dry, it stings. Not a fan.

Love using this lotion stick. It really helps eczema. Would highly recommend.

Works perfectly for overnight hydration, skin, nails, injuries, burns etc. Love it!

I am addicted to this product. I mostly use it on my feet, especially my heels. I out it on before bed, after a shower & before I put on socks. The summer scent is my favorite, PLEASE don't ever get rid of it!

Bliss Kiss Large Lotion Stick

WONDERFUL!! I love how easily the lotion is absorbed into my cuticles and leaves it feeling so soft and moisturized!

I have been a long time customer and I can't rave enough on Simply Sealed Bliss Kiss lotion! My favorite scents are Crisp & Summer! Both lovely smell. Not overly strong and add in the hydrating gloves and you have some happy hands!

This stuff is great, and the smell is amazing! It absorbs quickly..well worth the price.

I highly recommend this product.

Simply Sealed Lotion Stick

Perfect as usual!

Simply Pure Hydrating Oil

Perfect as usual!