Product Description
Melt Away Unsightly Cuticles with Fast-Acting Simply Gone™
Works quickly. You're busy! Save time and get on with your mani and the rest of your life!
Extend the Life of Your Mani. Make your manicure last longer.
Supports Healthier Skin and Nails. Prevent sidewall tears and "hangnails."
Gorgeous Home Manicures. Create a cleaner "salon-fresh" polish-line.
Skip the Mess! Thick, moisturizing formula that doesn't run or drip.
Gentle Formula. Doesn't burn or sting when used according to directions.

---
Make Your Manicure Last Longer
Strong enough to get the job done, gentle enough to keep your nails and skin safe.
One of the secrets to getting your manicure to last longer is to remove the cuticle from your nail plate.
MYTH-BUSTING FACTS: The entire planet has been taught the incorrect definition for the "cuticle." The tight band of skin at the base of your nail plate is NOT the cuticle. That band of skin is called the "proximal fold of the eponychium" or "nail fold." The cuticle is actually the thin layer of skin that sticks to your nail plate and pulls away from your nail fold.
When you remove the cuticle from your nail plate, your nail polish will be better able to bond to your nail. Base coat was developed to bond to your nail plate, not to skin. This means, when you remove the dead cuticle skin from your nail, your nail polish will be able to bond directly to your nail. And that's GOOD!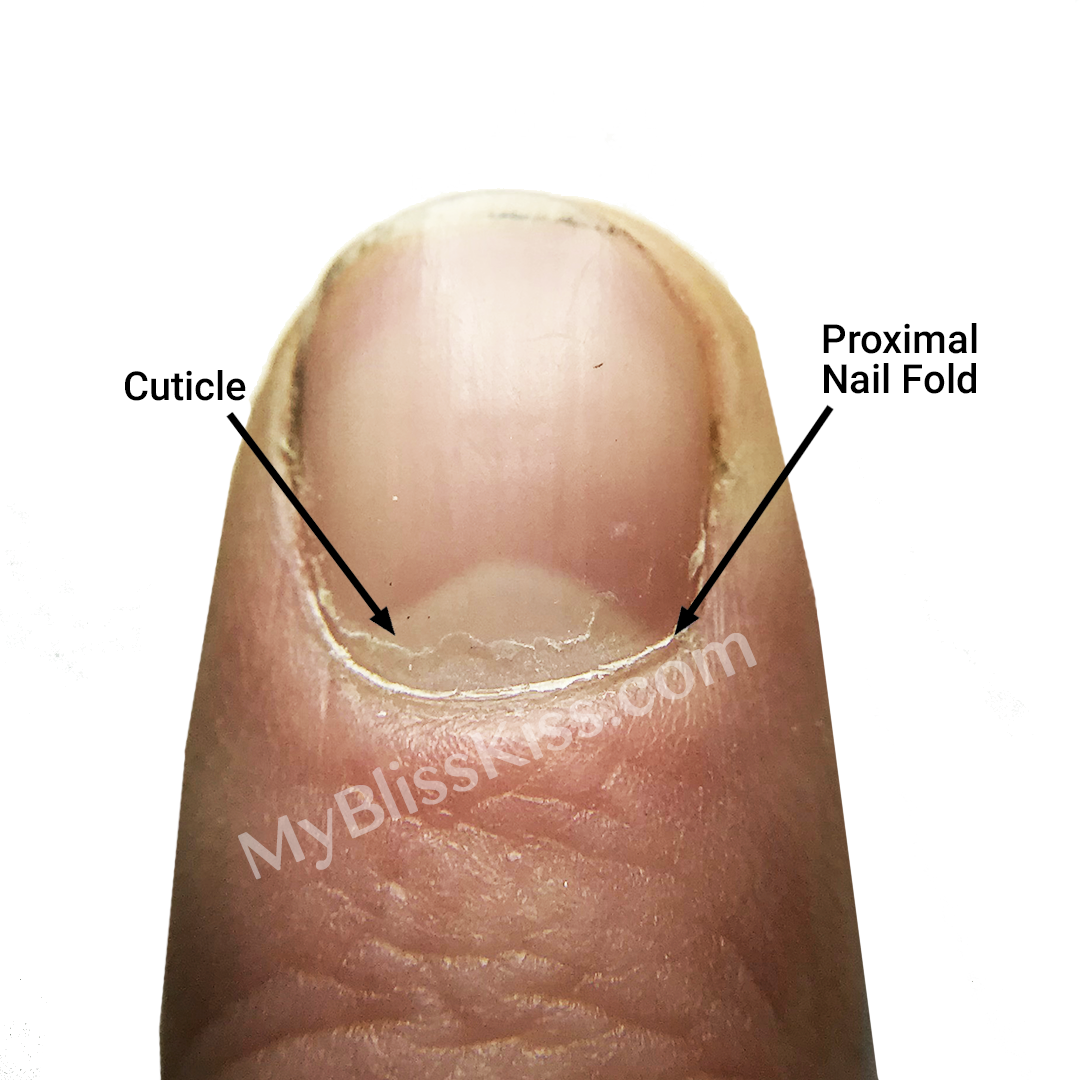 How to Use Simply Gone™
Ana searched for years for a solution to the strong, dissolving power of cuticle removers without damaging the skin around fingernails. And she finally found it.
Simply cover your skin with Simply Peel™ Liquid Latex Barrier Let it dry and then you are free to apply cuticle remover safely.
From Start to Finish
Apply Simply Peel™ to the skin around your nails and allow to dry. (See video below for tips on applying Simply Peel™)

Squeeze a tiny amount of Simply Gone™ onto your nail plate (about the size of the head of a quilting pin - remember, a little goes a LONG way) and use the tip of the bottle to carefully spread it over your nail. Repeat on all 10 fingers.

Simply Gone™ works fast. After you've applied Simply Gone™ to each of your nails, start back at the first finger you applied it to and begin to remove Simply Gone™.
IMPORTANT: Do Not Leave On Longer Than 1 Minute.

Using a cuticle removal tool–gently, gently, gently–scrape back and stop right at the proximal fold. Glide the tool against the surface of your nail plate. The remover solution will have dissolved the cuticle so downward pressure is unnecessary (and too much pressure can bruise your nail plate or cause other damage).

The removed cuticle and cream will build up on the back of the removal tool. Wipe that onto a paper towel.

Once you are finished removing your cuticles from your nails, remove the latex barrier and rinse your hands with water.
PROTIPS:
Here's a Video on How to Apply Simply Peel™
---
Other Recommended Products
Simply Peel™ Liquid Latex Barrier

---
Simply Pure™ Hydrating Nail Oil


---
Ingredients: Deionized water, crystaline paraffin wax, steric acid, cetrimonium bromide, cetyl alcohol, stearyl alcohol, n-propyl ester of p-hydrobenzoic acid (preservative).
CAUTION: Please note that Simply Gone™ (and most other cuticle removal creams) dissolve skin - both live skin and dead skin. Avoid contact with the live skin skin around your nails or other skin surfaces. Avoid contact with eyes. Keep out of reach of children.
Product Videos
Custom Field
Meet Simply Gone™
Get that Salon-Finished Look ∙ Get Clean Manicure Lines ∙ Tidy Up Your Cuticles ∙ Fewer Sidewall Tears and Hangnails ∙ Beautiful Home Manicures ∙ Makes Your Manicure Last Longer