Product Description
Treat your Feet to the Perfect Pedicure
Silky soft feet and perfectly painted toes - that's what you'll get when you treat yourself to the Bliss Kiss™ Pedicure Kit. Skip the spa and DIY for smooth, sensuous feet ready for your peekaboo pumps, flip flops, socks, or flannel sheets!
What You Get
One pair Silicone Socks to soften calluses and keep your feet baby soft

One large Simply Sealed™ Lotion Stick (see below for fragrance descriptions)

One set Soak & Swipe™ Toe Clips to easily remove polish (great for removing gel and glitter polish!)

One set Pedi-Pretties™ silicone toe separators for the perfectly painted pedicure
No More Sandpaper Feet Between the Sheets!
Transform your feet! Soothe cracked, painful heels. Gentle, fast results! Our testers saw dramatic changes in their feet with the first treatment!
Lizard feet

Rough scaly calluses

Corns

Cracked and bleeding heels

Snagged sheets
The Bliss Kiss™ Pedicure Kit will give better results than foot files, foot scrubbers, or callus shavers. You also won't risk painful burns from popular callus removing chemicals and foot peels.
Silicone Socks
Soft silicone that embraces your feet in the perfect hydration hug.

Lightweight, soft, safe, non-toxic.

Prevent and repair cracking and peeling, soften dead skin, improving rough skin.

Air holes offer breathability and help wick moisture away during your hydration treatments.

Reusable! Wash with warm water and soap after each use. Let air dry.
Simply Sealed™ Lotion Stick
SIMPLY SEALED™ Lotion Stick is a uniquely all-natural, handmade alternative to bottled lotion. This luxurious lotion stick is silky smooth and packed with moisturizing goodness for your dry, sensitive skin.
Simply Sealed™ melts from the heat of your body allowing you to easily rub it in, while softening rough, dry skin and adding a protective water-resistant barrier.
It's like nothing you've ever experienced before. A little goes a long way!
Ingredients:
Simply Sealed™ is an exquisite blend of Mango butter, Coconut oil, Beeswax, Lanolin, Jojoba Wax Ester and Vitamin E.
It's perfect for sensitive skin since it's free of gluten, parabens and synthetic colors.
NOTE: We don't use any preservatives or emulsifiers. Due to the artisan/handmade nature of our products, batches may have slight variations in color, consistency or fragrance based on variations in the natural ingredients from our suppliers. If your lotion stick is a little grainy, that is just the natural separation of the jojoba wax ester from the other ingredients. The product will still work beautifully! The grainy bits will melt as they warm to your body's temperature and will be absorbed by your skin.
Fragrance Choices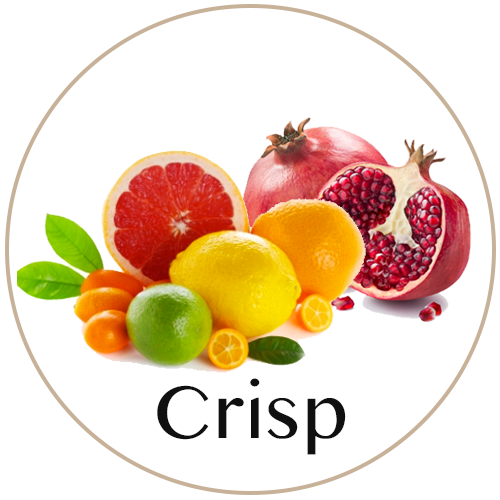 Crisp: An intoxicating and effervescent blend of lemon zest, pink grapefruit, juicy pomegranate and spiced vanilla embody the subtle freshness of Crisp™. We're pleased to be able to say that Crisp has a 99.9% LOVE rate among thousands of customers.
Free: The same amazing oil minus the fragrance oil—for those with allergies to essential oils or have a history of allergies to skin care products.
SEASONAL FRAGRANCES
(Note: Seasonal Fragrances are only available during the dates listed below)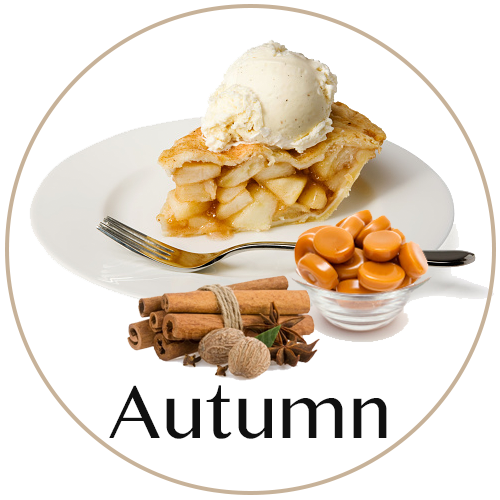 Autumn: Our Autumn fragrance is a yummy blend of baked apples, vanilla, cinnamon, cloves, and nutmeg with a hint of sweet pumpkin bubbling in a flaky crust. Then top it with vanilla ice cream. There's nothing like fresh baked pie, and this new scent has captured just that! Autumn is a "slice" above the rest. Autumn fragrance is available September 1st - January 1st.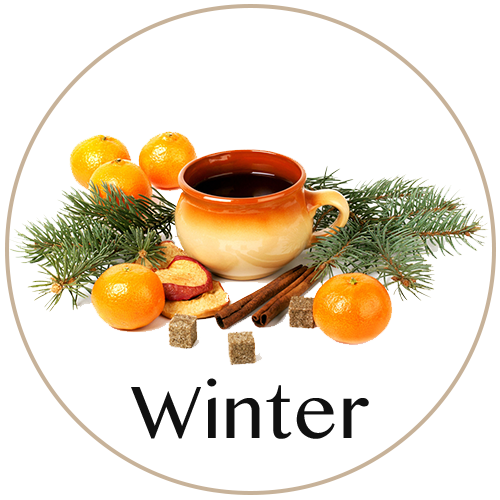 Winter: When you apply Winter Fragrance, you'll feel like you walked into a room filled with the aroma of a freshly cut Christmas tree and citrus mulled cider simmering on the stove. Winter fragrance is available November 1st - February 1st.
Intensive Pedi Hydration Instructions
For best results, we recommend:
Shower and gently exfoliate your feet first with a loofah or washcloth to get rid of any loose, flaking dead skin. DON'T GO CRAZY WITH THIS STEP! Be gentle with your feet.

Liberally apply Simply Sealed™ Lotion stick or Simply Kissed™ Body Balm to one foot.

Place your thumbs inside one silicone sock and "scrunch" to the toe of the sock (like you would when putting on nylons or pantyhose). Point the toe of your lotioned foot and slip your foot inside the sock.

Slide sock around your heel and position strap to a comfortable position. Repeat steps 2-4 with your other foot.

For extremely cracked feet, we recommend you wear the socks for at least two hours or longer. For less dry feet, we recommend you wear the socks for at least 15 minutes. Weekly Intensive Foot Hydrations are great for keeping your feet soft and pedicure perfect.
NOTE: It is best NOT to walk while wearing Silicone Socks. If walking is necessary, put regular socks over your silicone socks for additional security and walk carefully to avoid falling. Do not use with acetone (it will eat away the silicone and damage your socks).
Soak and Swipe™ Pedicure Clips
Introducing the easiest and prettiest way to get you out of your old pedicure and into a new one: the Bliss Kiss™ Reusable Soak & Swipe™ Pedicure Polish Remover Clips. Because we believe in making it easier for you to get gorgeous toes!
Each set comes with 2 big toe clips and 8 small toe clips

Your Pedicure Clips come delivered in a cute organza bag (less plastic for the landfills)

No more messing with foil

No more picking and peeling at your polish

Great for quickly and easily removing nail polish from your natural nails with less drying to your skin and nails

Also works great for removing UV gel polish
Directions to Remove Polish
Unroll a large cotton ball and cut into 10 nail-sized pieces.

Saturate a lint-free makeup pad with cooking oil.

Start with either your left or right foot. Rub oil-soaked pad liberally on all 5 toes on one foot, up to the knuckle, top and bottom. This decreases the drying effect of acetone.

Thoroughly saturate one cotton piece with acetone and apply to entire pinky toenail.

Apply clip over the cotton on pinky toenail.

Repeat steps 4-5 with remaining to

es of the foot you started with.

Repeat steps 1-6 on your other foot.

For regular polish, wait 30-60 seconds. For thicker polish or glitter polish, you'll need to soak longer.

Return to your pinky toenail of the first foot you started with.

Remove clip and set aside.

With your thumb and two fingers, use firm pressure and slide cotton and polish off toenail in one clean swipe.

If any polish remains on nail, apply new cotton piece saturated with acetone and re-clip.

Repeat steps 10-12 on all of your remaining toes in the same order you put the clips on.
Directions to Remove Gel Polish
Follow manufacturer's directions using the clips to hold cotton in place. Tip: Most gels require 20-40 minutes to dissolve.
Pedi-Pretties™
If you've ever been frustrated when your toes touch and smudge your freshly painted pedicure, you're going to LOVE our new Pedi-Pretties™!
Feet and toes come in all shapes and sizes. The foam comb-shaped toe spreaders used in most salons are uncomfortable! Our adorable new Pedi-Pretties™ fit comfortably between your toes and allow for different shapes and sizes while keeping your wet polish from smudging.
Comfortable silicone fit gently between your toes

Adorable Plumeria flowers made from soft clay

Flexible and fits comfortably between your toes

Durable and ready to be used again and again

8 pieces: 2 Pedi Pretties™ for your big toes (1" tall), and 6 smaller Pedi Pretties™ for in between your little toes (⅞" tall)

Your Pedi Pretties™ will be delivered in a cute organza storage bag

Pedi Pretties™ are acetone resistant (just don't let them soak in acetone for extended periods of time)
Product Videos
Custom Field
Treat Your Feet
Silky soft feet and perfectly painted toes - that's what you'll get when you treat yourself to the Bliss Kiss™ Pedicure Kit. Skip the spa and DIY for smooth, sensuous feet ready for your peekaboo pumps, flip flops, socks, or flannel sheets!
Product Reviews