Product Description
The Bliss Kiss™ Fragrance Face-Off
Variety is the spice of life! And we want to spice your world up a bit with a yummy new treat for your nose and nails!
We have two NEW LIMITED EDITION FRAGRANCES in our Simply Pure™ single oil pens...and YOU get to vote for your favorite.
The fragrance that gets the most orders through the month of March will join our super popular PSL fragrance in the Bliss Kiss™ fragrance vault, coming out for sale on a regular basis.
Here are the contenders...
CUCUMBER MELON

Light. Sweet. Refreshing. You'll adore this yummy blend of sweet, freshly sliced cantaloupe, honeydew melon, and crisp cucumber.

WHITE TEA GINGER
Subtle. Elegant. Addicting. Fresh and slightly spiced, this fragrance is invigorating with subtle notes of exotic tea and citrus.
Only available until March 31st on our website.
PRODUCT DESCRIPTION
Our Simply Pure™ Hydrating Oil pen gives you an easy-to-use and highly portable oil-dispensing pen.
What's Included?

Your order includes:
One Limited Edition 2ml Nail Oil Pen
"Liquid gold" for your nails, cuticles, and skin in a convenient purse-sized pen.
Jam-packed with hydration mojo, you'll get longer, stronger nails, fewer breaks and tears, help your cuticles and hangnails, and get the gorgeous nails you've always wanted.
Your skin and nails will soak up the golden goodness!
Handcrafted • Petroleum-Free • Dye-Free • Paraben-Free • Phthalate-Free
What Makes Simply Pure™ Different?
Simply Pure™ was one of the first nail and cuticle oils on the market to use pure jojoba wax ester as the primary ingredient, where most other cuticle oils use mineral oil, almond oil, or other fillers.
Jojoba the primary ingredient because it's the most important. With unique properties - including having an almost identical molecular structure as your skin's own natural oil - jojoba is able to penetrate your nails and skin to deliver its hydrating goodness.
But more than just being a hydrating wonder, jojoba also acts as a carrier. That means that other ingredients are able to "hitch a ride" so to speak as the jojoba is absorbed into your skin and nails.
This can be a great thing! Jojoba's carrier properties allows the other seven ingredients in our formula to join in the hydration party, enhancing jojoba's already powerful hydration superpower, giving you longer, stronger nails, healed hangnails, reduced appearance of wrinkles, and even relief from symptoms associated with skin disorders. It's that good!
Bliss Kiss™: Quality You Can Trust
At Bliss Kiss™ we only use the highest quality ingredients because it makes a difference in your results. We also use the highest quality ingredients because we genuinely care about what you're putting on and in your body.
This is particularly important because not all jojoba is created equal. The cheaper stuff you can buy at a beauty store or order on Amazon that don't give the same results you'll get when you use Simply Pure™ because quality matters.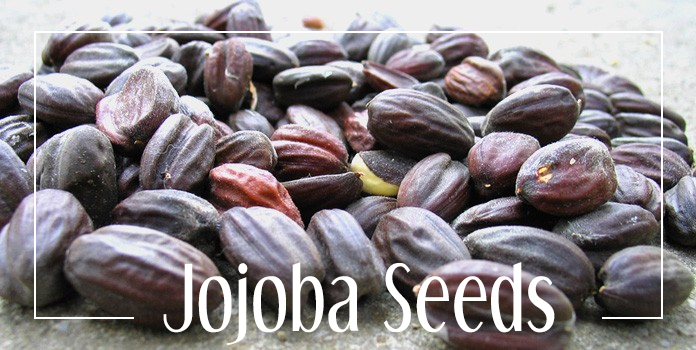 We get frequent emails and reviews from people who've tried just pure jojoba from other vendors who wanted to test and see if just any jojoba oil would work the same (including Ana's mom and best friend). The results? Simply Pure™ is simply better!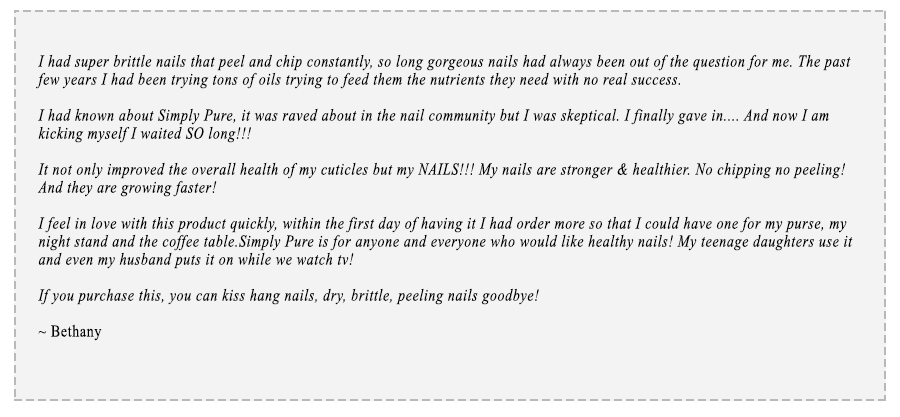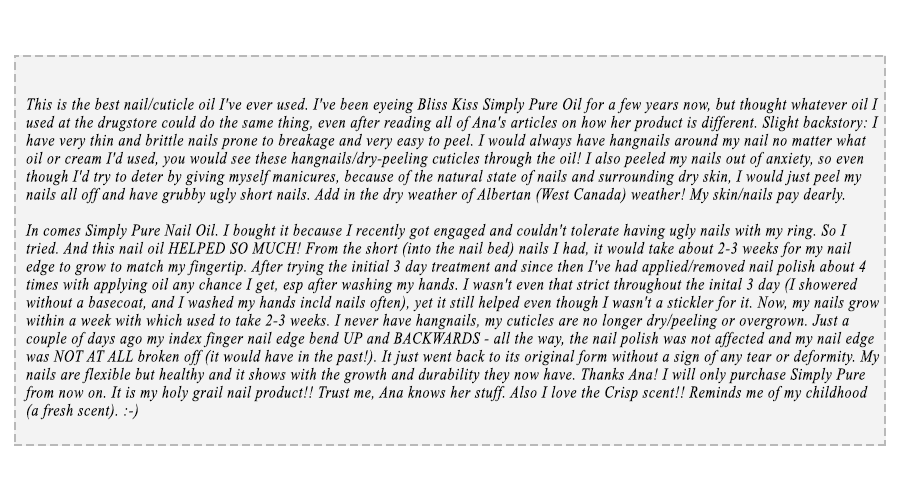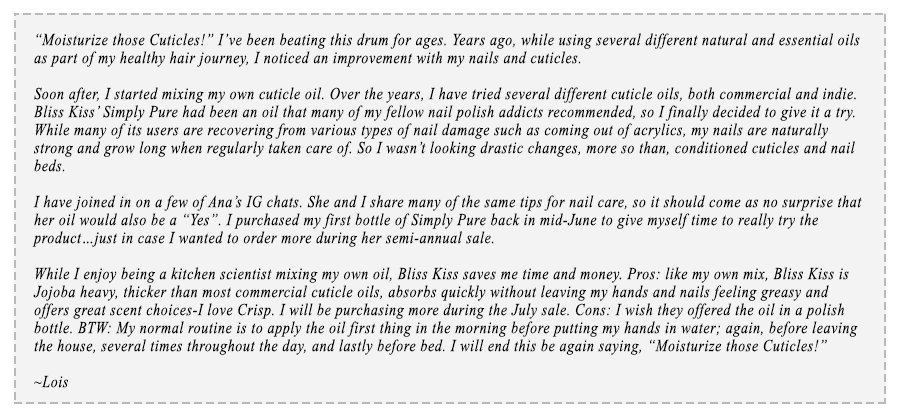 The jojoba we use in our Simply Pure™ formula is from a reputable grower with strict quality standards that match the strict Bliss Kiss™ quality standards.
Some jojoba farms use pesticides and other chemicals in growing the jojoba plants, which can leave residual chemicals during the extraction process that would be absorbed into your skin, reaching your bloodstream and the rest of your body.
The way jojoba is extracted can also affect the quality of the jojoba. The highest quality jojoba is extracted through a cold-press process that slowly applies heavy pressure to crush and press the jojoba seeds (instead of a chemical extraction process that requires extra processing and can leave trace amounts of chemical solvents in the oil).
The result of the cold-press process is the gorgeous wax ester (which is like a liquid wax) that is what gives Simply Pure™ it's "liquid gold" color.
At Bliss Kiss™, we only use jojoba that is
Pesticide free

First run, cold-press extracted

No fillers, solvents, or other additives
The same Bliss Kiss™ standards apply to the other seven ingredients in our formula.
Only the best for our Blissettes!
Will It Work?

Every order of Simply Pure™ Hydrating Nail Oil comes with a 100% Money Back Guarantee. But that's not enough.
We've been bombarded with false miracle claims for decades. You need to see proof.
Ana's story and results can be seen on What Pure Nail Oil Can Do For You.
To see some customer before and after photos, visit Ana's Pinterest Board of Bloggers who have taken our 30 Day Challenge.
You can also see hundreds of before and after photos with testimonials in Ana's Instagram account.
If you should ever have any issues, please email our team through the Contact Us Page.
Custom Field
NEW FRAGRANCES!
Try Simply Pure™ in NEW Limited Edition Fragrances.
Which fragrance will win?
The fragrance that gets the most orders will become one our our regular LE fragrances.
Product Reviews
I love these special scents! I am adoring the Cucumber Melon. Nice scent without feeling like I am drowning in a Bath & Bodyworks store. The oil is their usual top notch formula - nothing else comes close to this superior oil.