Simply Pure™ Winter Fragrance ~ Seasonal ~
Get ready to step into a winter wonderland! When you apply Winter Fragrance, you'll feel like you walked into a room filled with the aroma of a freshly cut Christmas tree and citrus mulled cider simmering on the stove.
Size Options:
1 Pen - One 2ml Nail Oil Pen
Starter Kit (4 pen) - Four 2ml Nail Oil Pen(s)
Dropper Bottle - One 15 ml OIl Dropper Bottle
4 oz Bottle - One 4 oz Oil Bottle
How Much Do I Need?
If you are just starting out with Simply Pure™ Hydrating Nail Oil, we encourage you to invest in our Starter Kit since you can use most of one pen's oil with the 3-Day Initial Hydration Treatment.
If your budget allows, the perfect first order is one Starter Kit. After the first order, we recommend a larger bottle for savings.
Our brain reminds us at odd times to oil and a pen needs to be close by or you won't do it.
It's really helpful to have one in a purse, a desk drawer, near the television, and on the night stand.
After the 3-Day Treatment, a pen will last 2 to 8 weeks depending on frequency of use.
Reuse and Recycle
Our Pure Nail Oil™ 4 oz bottle helps the planet. Use our 4 oz bottle to refill your pens to help keep your nails and cuticles looking great. Directions to refill your pens are included so you can do your part to help save the environment.
NOTE: The pens are sold to us as a single-use item. Cory figured out how to open them up so less pens would go in the landfills. Unfortunately, refilling is not part of our 100% money back guarantee. Some pens break upon opening and some last through several fillings.
Will It Work?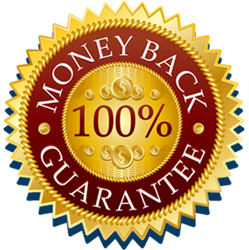 Every order of Simply Pure™ Hydrating Nail Oil comes with a 100% Money Back Guarantee. But that's not enough.
We've been bombarded with false miracle claims for decades. You need to see proof.
Ana's story andresults can be seen on What Pure Nail Oil Can Do For You.
To see some customer before and after photos, visit Ana's Pinterest Board of Bloggers who have taken our 3-Day Get Naked Challenge.
You can also see hundreds of before and after photos with testimonials in Ana's Instagram account.
If you should ever have any issues, please email Ana through the Contact Us Page.
-Note- We recommend adding the scent samplers to your order so you can test the fragranced oils to see if you're allergic.
WE SHIP MONDAY - FRIDAY (except holidays)
Customer Satisfaction is our highest priority. We offer a 100% money-back guarantee if your are not fully satisfied with any of our products. If you have an allergic response, contact us for a replacement. We can be reached Monday to Friday 9 am to 4:30 pm PST, through our Contact Us page and we will help with any issues or concerns. We strive to answer emails within 48 hours on business days.
NOTE: International orders can take up to 6 weeks to arrive.