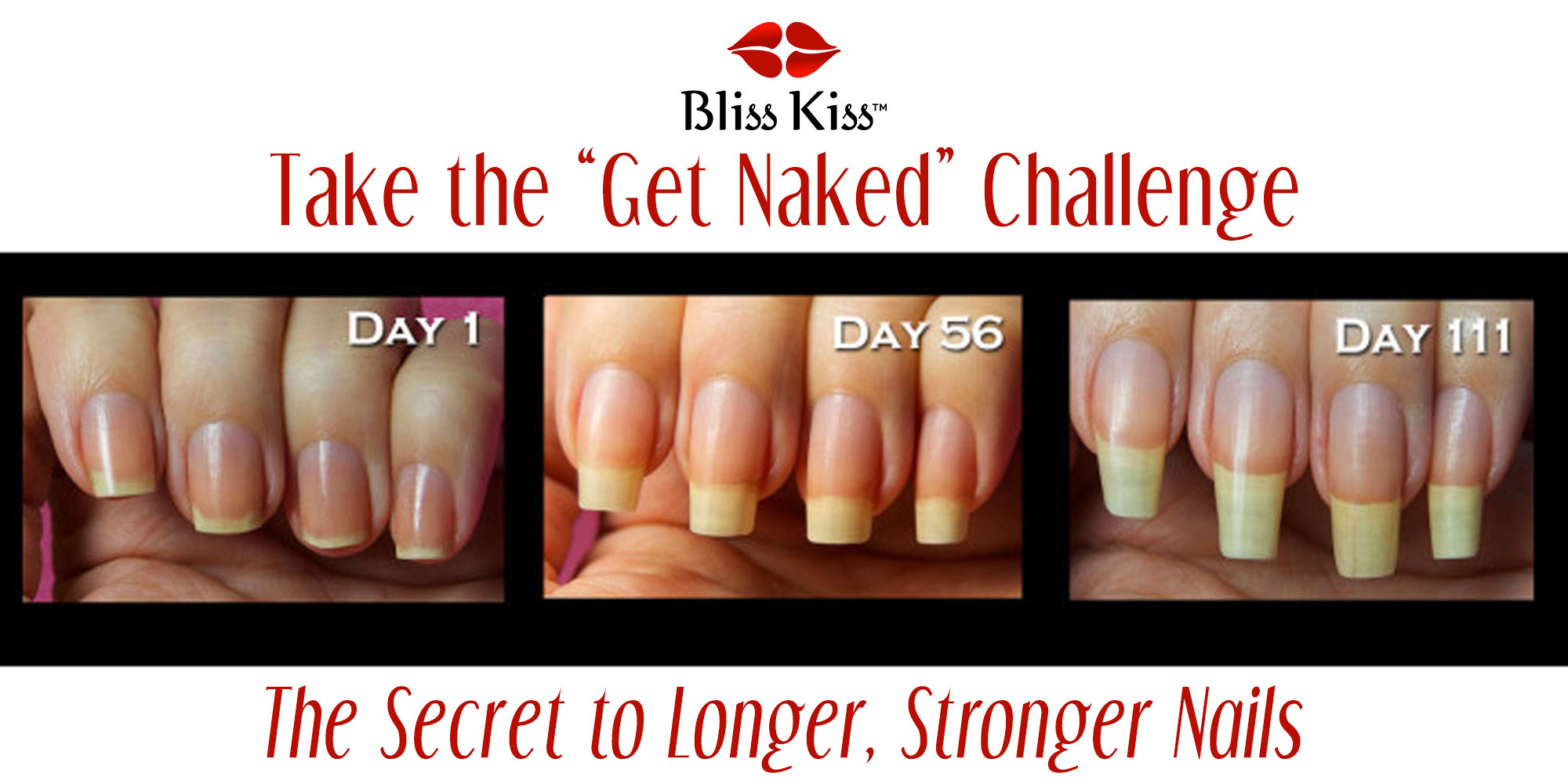 Welcome to the Get Naked Challenge!
---
You're about to get longer, stronger, gorgeous nails while you get rid of hangnails and dry cuticles!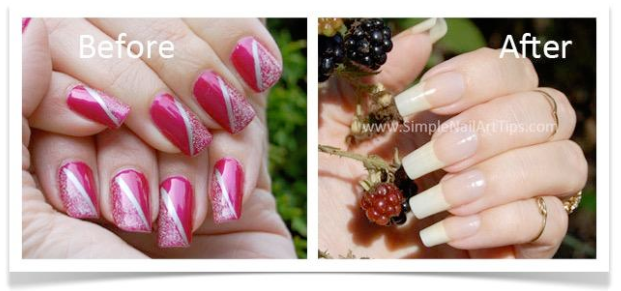 Keep an eye on your inbox for emails with tips and information during the Challenge.

You can download your FREE PDF ebook "How to Heal Brittle Nails" with full instructions for your exciting 3-day nail hydration that will change the way you do nails forever!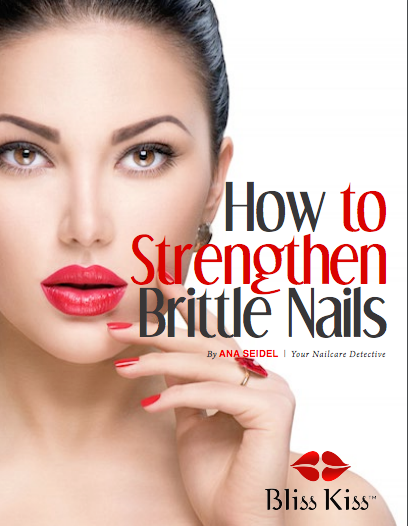 ---
---
How to Participate
The 3-Day "Get Naked" Challenge Rules

WHEN:
Any three days between July 25th and August 31st.
WHO:
Anyone can participate using Bliss Kiss™ Simply Pure™ Hydrating Oil. New purchase is not necessary for current customers. Use what you've got ladies and gents! :D
WHAT:
Please Follow ALL of the Directions IN ORDER!
---
Read Through Steps 1-5 Below
Let Us Know if You Have Questions.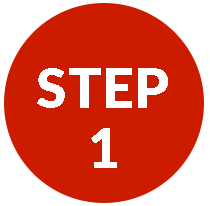 Take an IN-FOCUS picture of your nails before you start the Challenge.
(No blurry cell phone photos please).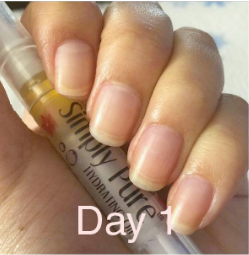 Photo credit: @LisasNailHobby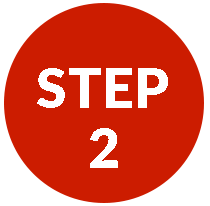 Post your before photo on the Bliss Kiss™ Facebook fan page
or your Instagram account with the text "I'm Going Naked!" and #GetNakedChallenge #StrongNails.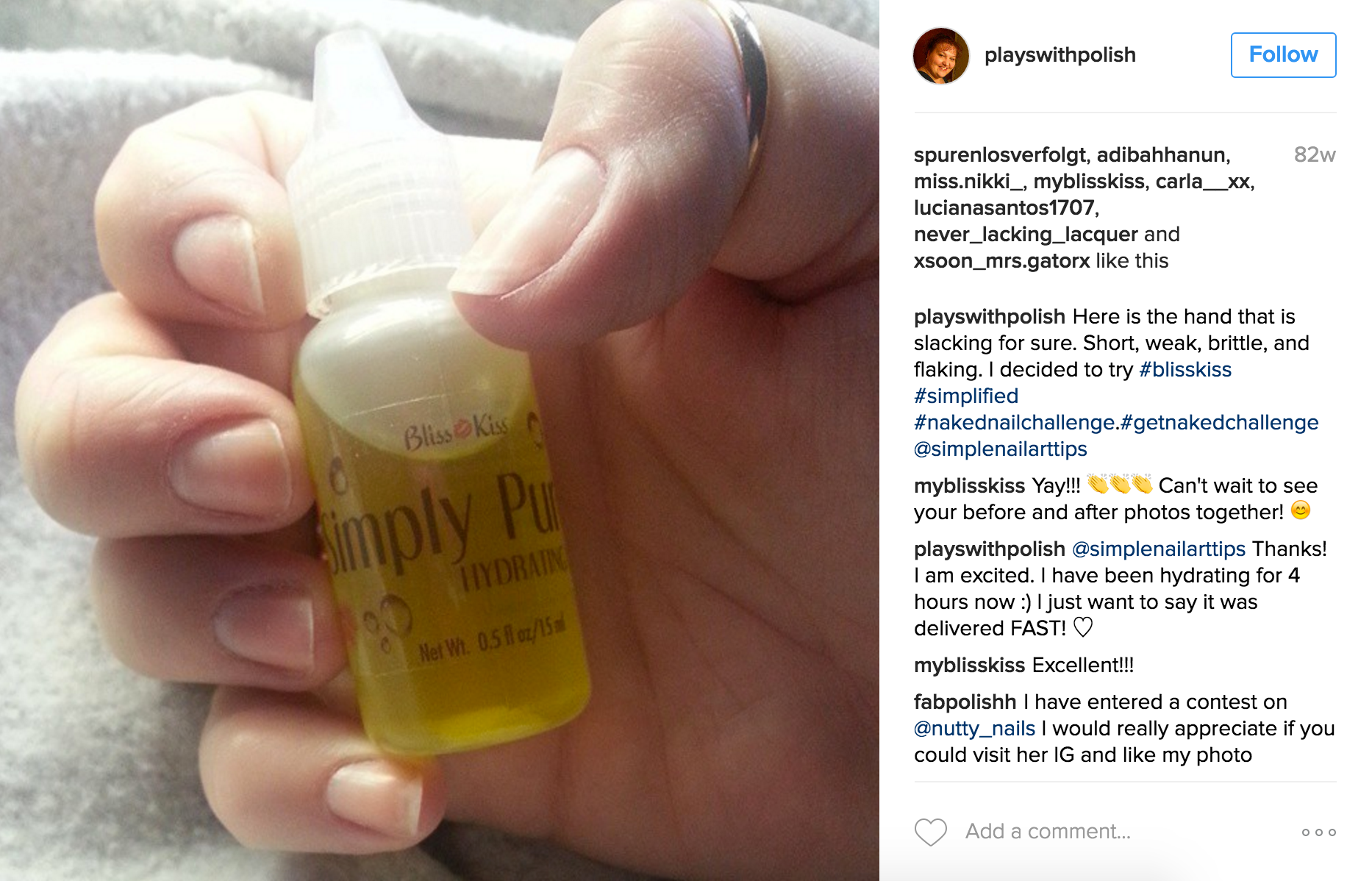 Photo Credit: @PlaysWithPolish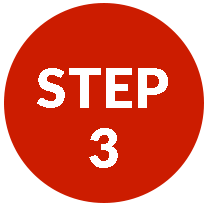 Do the Initial Hydration Treatment for 3 days anytime three days
you can commit to naked nails and massive hydration.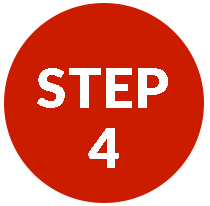 Post BEFORE and AFTER photos on on the Bliss Kiss™ Facebook fan page
or your Instagram account with a description of your experience.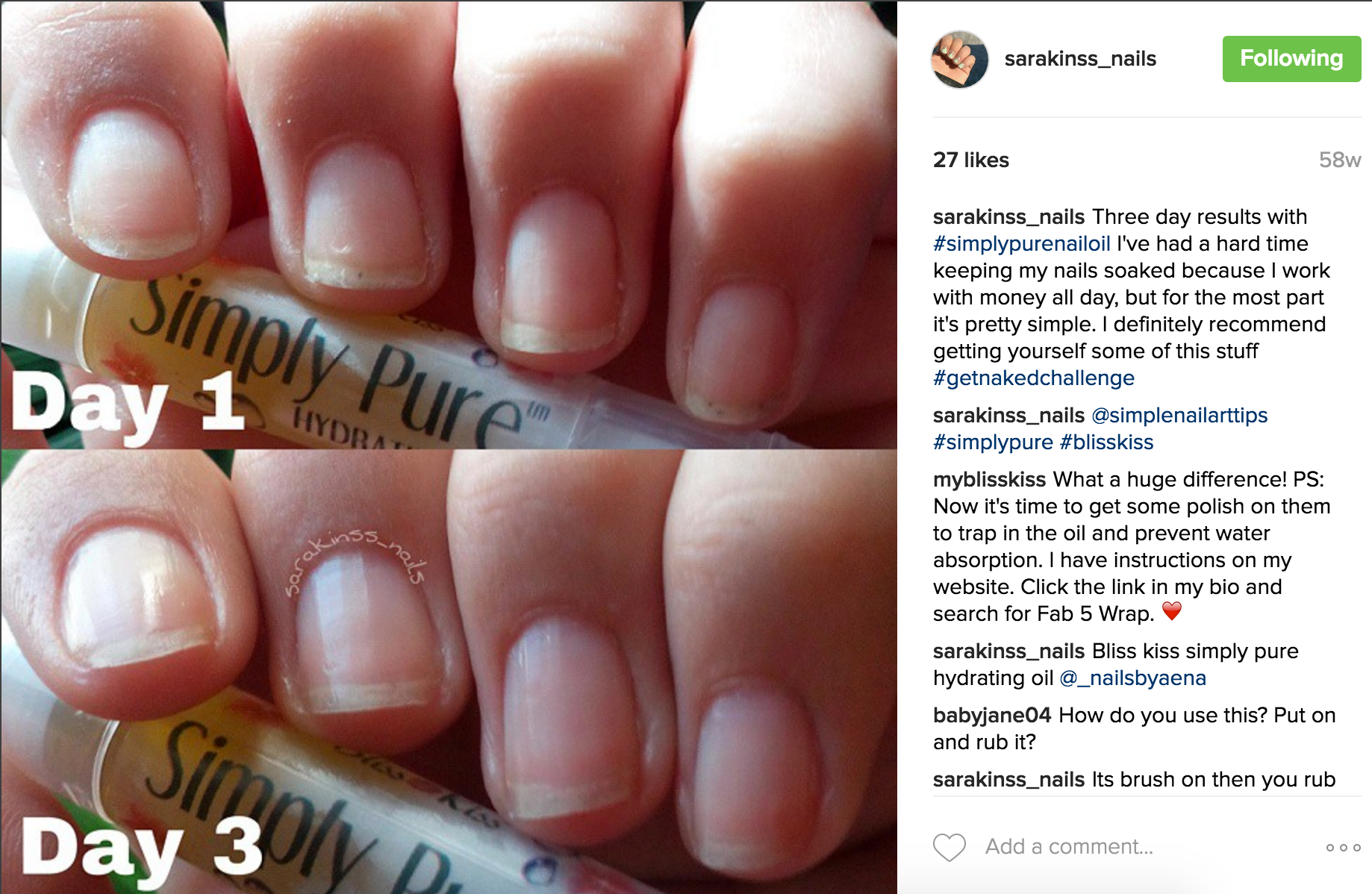 Photo Credit: @sarakins2_nails
NOTE: If you have any questions or concerns about your
Three Day Challenge, please email us at challenge@myblisskiss.com.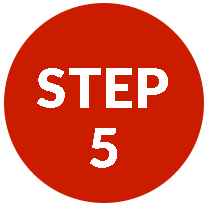 If you want to share your results, email our amazing customer service team.
AFTER you have completed your 3-Day Hydration Treatment, email us your results. challenge@myblisskiss.com
Good luck! We are so excited to see your results!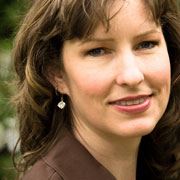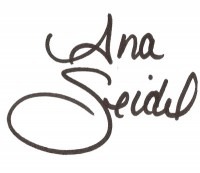 GET BLISS FOR YOUR NAILS
---

Need Nail Oil?
Ready to start your journey to longer, stronger nails now? We only sell the highest quality products and always guarantee your satisfaction. And this is your chance to get it at the lowest price of the season.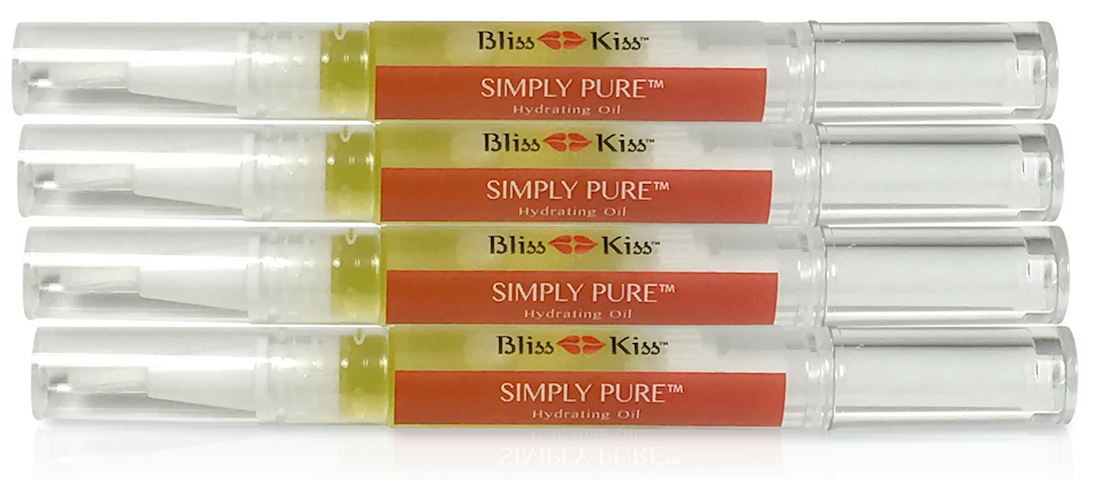 ---
THE BLISS KISS™ NO-RISK, 100% SATISFACTION GUARANTEE
Every order of Simply Pure™ Hydrating Nail Oil comes with a 100% Money Back Guarantee.
But that's not enough.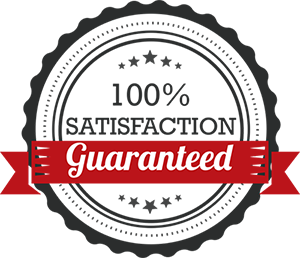 We've been bombarded with false miracle claims for decades. You deserve a product that does what it promises.
We, at Bliss Kiss™, are completely confident in all of our products. And if you're not completely satisfied for whatever reason, return your purchase and we'll refund your entire purchase price.
At best, other nail strengthening products might have minimal or no effect. At worst, they may even do more damage to your nails. At Bliss Kiss™, we want you to have the beautiful nails you've always wanted.